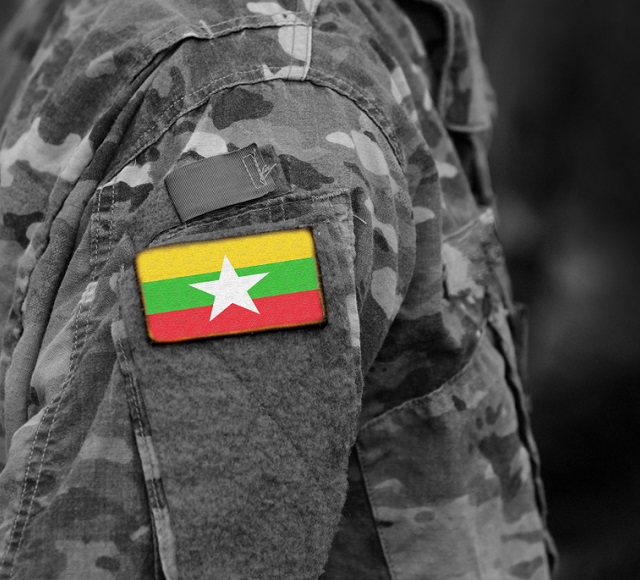 A Monash University expert, Associate Professor Simon Angus, Department of Economics in the Monash Business School and Monash SoDA Labs has confirmed the sudden drop in internet connectivity across Myanmar as the army seizes power and declares state of emergency.
"As citizens of Myanmar wake once again to tanks on the streets of Mandalay, many will immediately discover that their internet access is gone.
"Indeed, remote measurements made at the Monash IP Observatory indicate that the internet was already being switched off in some regions in the early hours of the morning, the dark prelude to now wide-spread arrests of democratically elected officials across Myanmar by the military.
"In the graphic (attached), we show the result of thousands of connectivity measurements made by our multi-continental infrastructure which checks the online/offline status of over 400 million internet connected devices globally multiple times every day.
"A value of 100 on the connectivity index indicates the normal baseline level of online activity for fixed broadband devices in our measurements.
"Mandalay, Magway and Yangoon all lost some or nearly all internet connectivity from around 2am, 1 Feb 2021 local time (GMT + 6.5H).
"However, not all regions have been affected so far.
"By 7.30am MMR local time, we found that the regions of Mandalay, Magway, Mon, Kayah, Kachin, and Bago were substantially offline, while the main centre of Yangon had continued losing connectivity and was at about half of normal.
"Meanwhile, Ayeyarwady, Kayin, and Tanintharyi were not detectably impacted as of yet."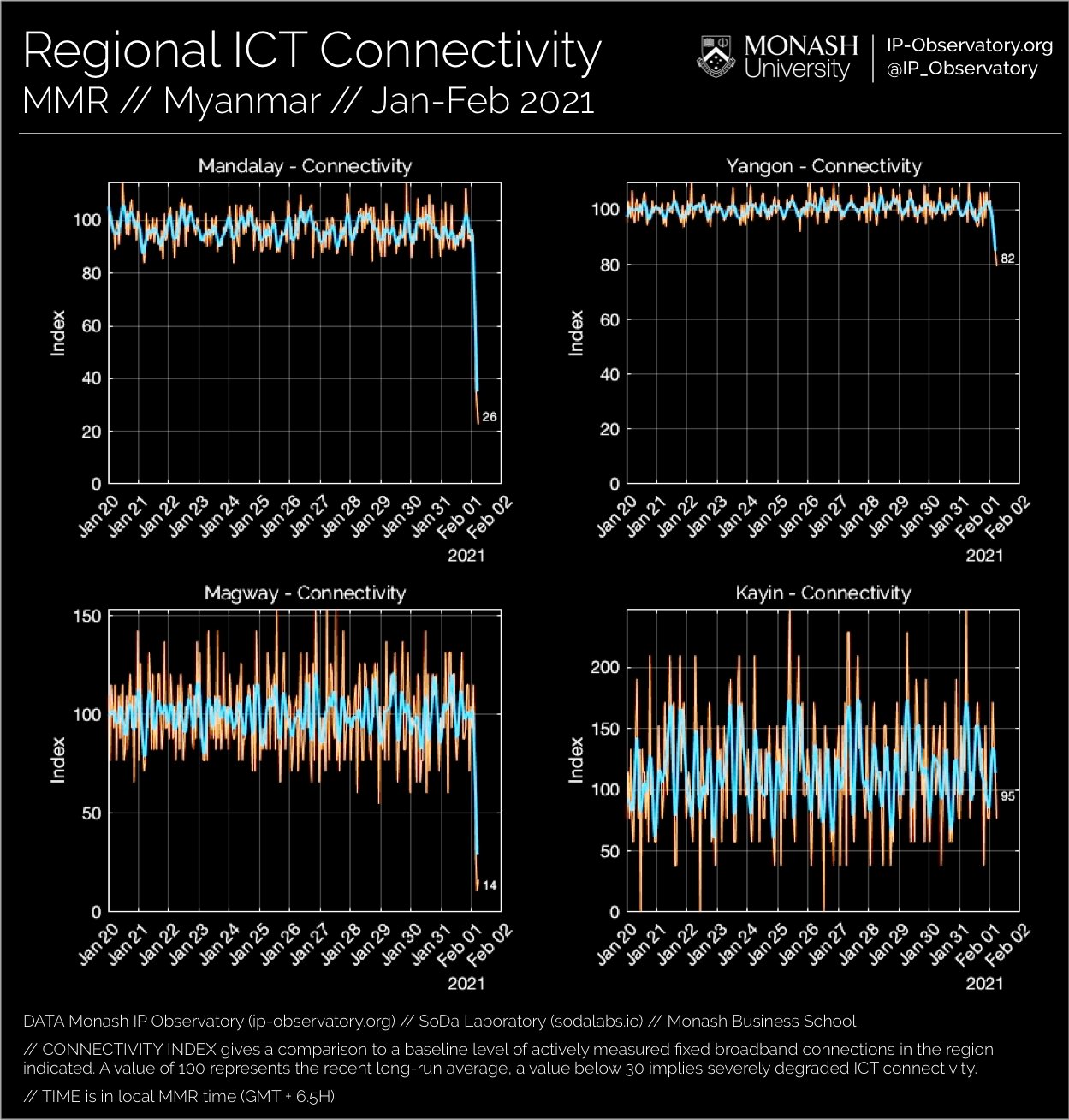 The mission of the Monash University IP Observatory — 'internet insights for social good' — is to monitor the availability and quality of the Internet during critical events such as elections, natural disasters or conflicts. The IP-Observatory is fully compliant with the EU's General Data Protection Regulation (EU-GDPR). The IP-Observatory does not collect, hold or process personal data. The IP Observatory was founded by Klaus Ackermann, lecturer in Econometrics and Business Statistics, Simon Angus, and Paul Raschky, Associate Professors in Economics. The observatory is a project of SoDa Laboratories at the Monash Business School, and tweets @IP_Observatory, and blogs at https://medium.com/insights-monash-university-ip-observatory .