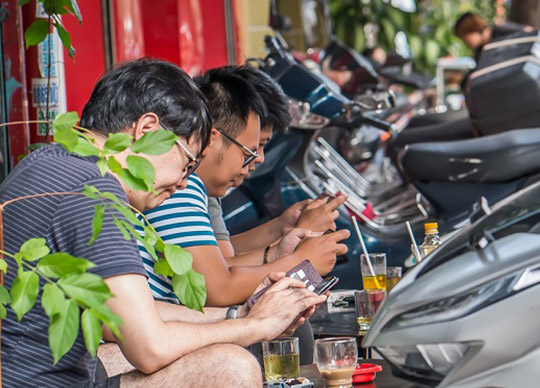 Vietnam's mobile service revenue is poised to increase at a compound annual growth rate (CAGR) of 5.7% from $4.3 billion in 2022 to $5.6 billion in 2027, mainly driven by the mobile data segment, which will be supported by the growing availability and adoption of 4G services and the evolution of 5G services, according to GlobalData.
GlobalData's Vietnam Mobile Broadband Forecast (Q4-2022) reveals that mobile voice service revenue will decline at a 0.9% CAGR over the forecast period due to the widespread consumer shift towards over-the-top (OTT) communication platforms and the subsequent decline in the voice service average revenue per user (ARPU) levels.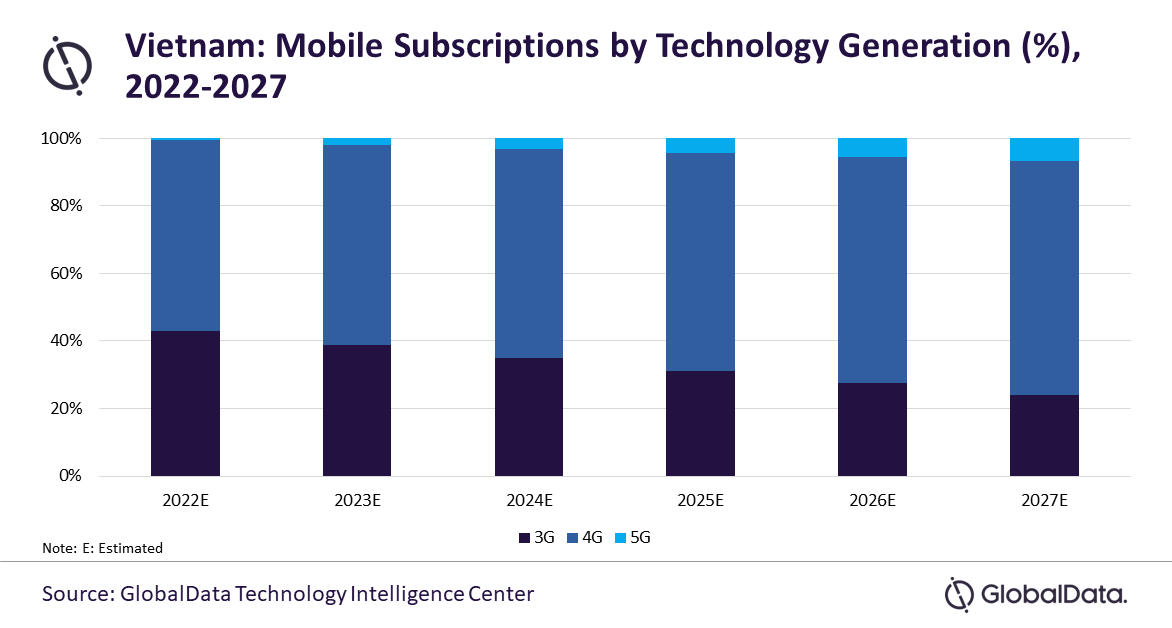 Mobile data service revenue, on the other hand, will increase at a CAGR of 13.5% between 2022 and 2027, driven by the growing consumption of mobile data services on the back of widespread 4G service adoption, and projected rise in higher-ARPU yielding-5G subscriptions as 5G services become more widely available across the country.
Hrushikesh Mahananda, Telecom Research Analyst at GlobalData, comments: "The average monthly data usage will increase from 2.3GB in 2022 to 6.5GB in 2027, driven by the increasing consumption of online video and social media content over smartphones, thanks to the data-centric offers extended by MNOs with their 4G and 5G service plans.
4G will remain the leading mobile technology, in terms of subscriptions, over the forecast period. With all the major telcos engaged in 5G network roll outs across the country, GlobalData expects 5G subscriptions to accelerate over the forecast period, although from a low volume base.
Mahananda concludes: "Viettel will continue to dominate the mobile services market in terms of subscription through 2027. Viettel market leadership will be primarily driven by its widespread high-speed LTE network coverage throughout the country and 5G development efforts to compete with its competitors."