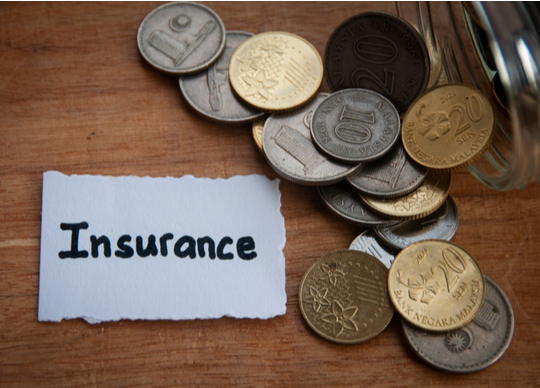 The general insurance industry in Malaysia is projected to grow at a compound annual growth rate (CAGR) of 4.8% from MYR17.67bn ($4.26bn) in 2021 to MYR22.31bn ($5.45bn) in 2026, in terms of direct written premiums (DWP), forecasts GlobalData.
The growth in the Malaysian general insurance industry will be supported by the increase in automobile sales as well as strong performance in property insurance driven by the expansion of construction activities in the country.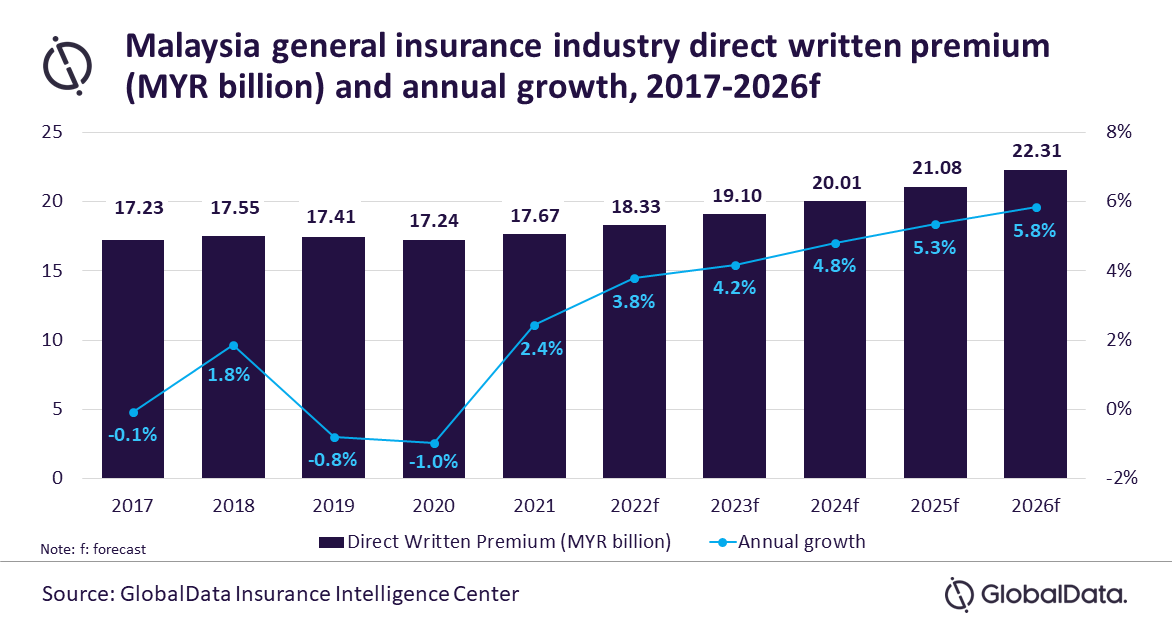 Rakesh Raj, Senor Insurance Analyst at GlobalData, comments: "The Malaysian general insurance industry registered a growth of 2.4% in 2021 after declining in 2019 and 2020. The growth in the industry is predominantly driven by the economic recovery, which after declining by 5.6% in 2020, is expected to grow by 5.5% in 2022."
Motor insurance was the largest general insurance line, accounting for 46.5% of the total DWP in 2021. After declining by 2.0% in 2021 due to COVID-19 lockdown restrictions and global automobile chip shortage, the motor insurance segment is expected to grow by 1.9% in 2022, driven by an increase in vehicle sales. Motor insurance is expected to grow at a CAGR of 3.0% during 2021-26.
Property insurance, which was the second-largest general insurance line with a 25.4% share, grew by 12.4% in 2021, driven by increased construction activity. According to the Malaysian Ministry of Finance, the construction sector is expected to grow by 11.5% in 2022, driven by the strong pipeline of infrastructure, residential, and utility projects. As a result, property insurance is expected to grow at a CAGR of 7.9% during 2021-26.
Personal accident and health (PA&H) insurance was the third-largest line, accounting for 11.1% of general insurance DWP in 2021. The Malaysian healthcare system is predominantly based on public health insurance where private health insurance is mostly sold as an add-on service.
Raj continues: "However, with rising medical costs, increased health awareness, and a gap in public healthcare coverage, the popularity of private insurance is increasing among the citizens. PA&H insurance is expected to grow at a CAGR of 4.5% during 2021-26."
Marine, aviation and transit (MAT), Liability, and Miscellaneous insurance accounted for the remaining 16.9% share in 2021.
Raj concludes: "Malaysia's general insurance penetration, as a percentage of GDP, in 2021 was 1.2%, which is slightly higher than the Asia-Pacific average of 1.1%. Recovery in the economy, increasing vehicle sales and a strong pipeline of construction projects are expected to support the growth of the Malaysian general insurance industry over the next five years."