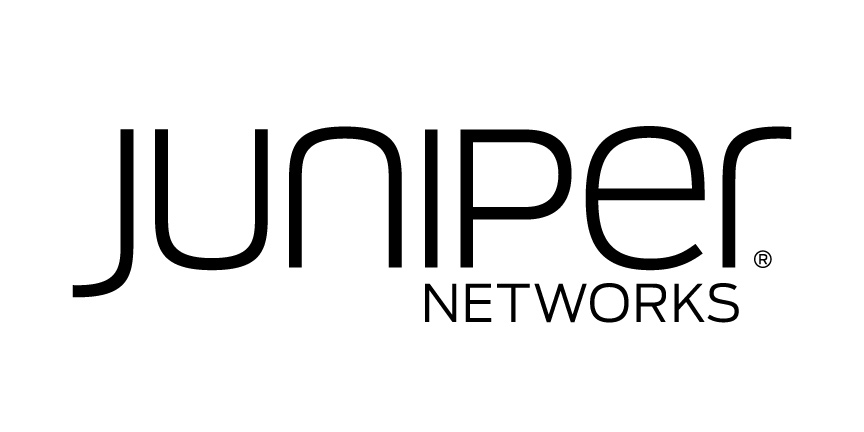 Juniper Networks, the industry leader in network innovation, has announced new hardware for its Juniper Networks® SRX5800 Services Gateway that will deliver unprecedented performance necessary to secure traffic on high speed networks. These new improvements will increase available Internet Mix (IMIX) firewall throughput up to 2 Terabits per second (2 Tbps), to empower service providers and large enterprises to minimize the potential for security bottlenecks as they manage increased and unpredictable demands for bandwidth placed on their networks.
Amid continued advancements in the threat landscape and the explosion of new Internet connected devices, service providers and large enterprises are facing the increasingly complex task of providing more effective security protections while meeting greater performance demands. Organizations must have both high speed and performance to prevent attacks, while also ensuring threat data can quickly inform firewall policies and enforcement points across the network. A recent survey conducted by Infonetics Research reinforces these customer requirements by reporting performance increases that don't come at the expense of security efficacy and management/policy tools, and access to real-time threat data top the list of new investment drivers.
With a comprehensive next-generation firewall and threat protection portfolio, Juniper Networks helps companies block attacks and keep their networks and content secure by combining record throughput, reliability and a rich set of security features, including its next generation firewall, intrusion prevention system (IPS) and unified threat management (UTM).
Juniper Networks is introducing new hardware for the SRX5800 Services Gateway including third-generation input/output cards (IOC3), an enhanced midplane chassis and third-generation system control boards (SCB3). These enhancements will provide customers a highly scalable and reliable system that delivers the speed, infrastructure and applications to protect users from current and future threats without sacrificing performance of high speed service provider and enterprise networks.
Unparalleled Performance Advancements:

The combination of IOC3 cards, SCB3 boards, an enhanced midplane chassis, and application of Express Path software allows the SRX5800 Services Gateway to deliver a leading edge security platform capable of surpassing 2 Tbps throughput.
Each IOC3 line card supports two packet forwarding engines (PFE), a high density configuration of 2x100GbE and 4x10GbE high speed interfaces. Additionally, it delivers 240Gbps bandwidth and 2X bandwidth increase over the prior hardware card.
While the IOC3 cards will be available in a new, enhanced SRX chassis, they may also be deployed in the current SRX chassis and in mixed configurations, with existing IOC2 cards and service processing cards (SPC). These suit a variety of customer configurations, optimizing both the performance and scale required and providing investment protection as companies scale their infrastructure.
Christofer Hoff, vice president and security chief technology officer, Juniper Development and Innovation, Juniper Networks said "As the threat landscape continues to evolve and a variety of devices increasingly flood the network, companies are forced to not only meet network performance demands but also ensure they have efficient, fast and scalable protection in place. With Juniper's latest performance advancements, the company is elevating industry standards and empowering businesses to accelerate time to enforcement with the fastest available throughput on the market today."
JaeKwang Park, senior manager, IT operation, Nexon Korea said "We are a pioneer in the world of interactive entertainment software and an industry leader in multiplayer online games. We strive to continue redefining our genre with new innovative titles and to do this we need a network that our gamers can trust. We selected Juniper Networks' SRX5800 and SRX5400 Services Gateways to protect our high-performance network. With the SRX, we can continue to expand and grow our users with continuous uptime, performance and speed that the SRX Series Services Gateways always deliver."
Imtiaz Mahmood, chief information officer, MCB Bank said "At MCB Bank, our business is our customers and we value ourselves on delivering a high- performance, reliable and most importantly a secure network with continued uptime. We have worked with Juniper Networks over the years which transpired into our confidence that Juniper is the right partner for us; enabling us to have one of the largest network infrastructures in Pakistan's financial sector. By implementing the SRX Series Services Gateways in our data center, we can protect our customers' sensitive data from threats while continuing to deliver new services with security and more quickly, resulting in optimization of operations and simplifying the management of our systems."
Piyush Somani, managing director, ESDS Software said "At ESDS Software, we have strict requirements for securing our data centers and cloud environments from threats. We needed a solution that would keep us protected, but not sacrifice the speed of our network and ensure efficient business operations. Juniper Networks' SRX has allowed us to deliver secure applications quickly to our customers and it provides us with the flexibility needed for cloud hosting. The SRX helps us meet our customer requirements and allows us to operate more effectively, which gives us a competitive edge against other cloud hosting providers in our space."
Jon Oltsik, senior principal analyst, Enterprise Strategy Group said "Performance never goes out of style when it comes to security with more and more devices, traffic and applications on the network. When you think of Juniper, you think of high performance."
Availability
The new product enhancements will be available during the first half of 2015.
Additional Resources
About Juniper Networks

Juniper Networks delivers innovation across routing, switching and security. From the network core down to consumer devices, Juniper Networks' innovations in software, silicon and systems transform the experience and economics of networking. Additional information can be found at Juniper Networks (www.juniper.net) or connect with Juniper on Twitter and Facebook.