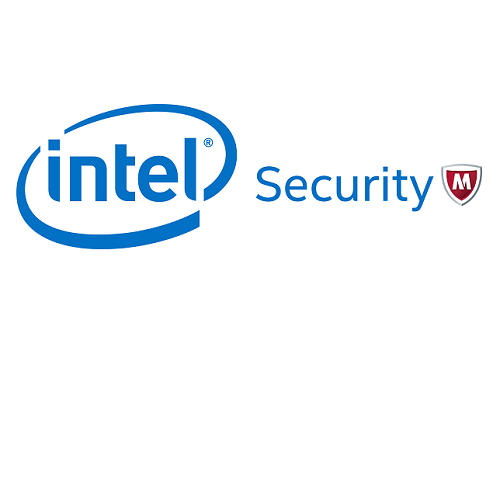 With Christmas and the New Year period now a mere distant memory, the race is on for parents across the country to get kids set to return for the new school year after the upcoming Australia Day.
But at a time when many kids are likely to be returning to school with new connected devices received as Christmas presents, new research from Intel Security has revealed that too many Australian teens & tweens share their passwords with others.
Over a quarter of kids aged 8-16 across the country know the passwords of others, and of these, nearly a third (28%) have used them to log into others devices or social media accounts to snoop, post fake updates, change settings or replace pictures as a joke.
"Password security plays a huge part in keeping ourselves protected online, and with kids online around the clock across various sites and devices, it's more important than ever to show them how to best protect themselves," says Intel Security's Cybermum,  Alex Merton-McCann, herself a mum of four.
"In the past couple of months alone, it's alarming to have seen children's companies like VTech and Hello Kitty be hacked, with data of millions of kids (including photos), exposed. Whilst this isn't something kids can stop, cyber attacks are clearly increasing, so we need to make sure that kids know the basics of cyber security to help make sure their personal information and content remains just that."
The research also showed that overall, 59% of Australian parents know their child's password to access devices and apps, rising to 74% of parents with kids aged 8-12. Only 42% of parents with kids aged 13-16 said they knew their child's password.
"I prefer not to know my children's passwords and instead take a mentor parent approach, making it clear that they can talk to me about any issues they come across in the online world. Sharing passwords across friends however is a clear way of running into trouble, so I urge my kids not to share their information for any reason," continues Alex.
Alex Merton-McCann has the following tips for parents to help ensure their children stay protected across connected devices and websites:
Makesure that your kids know that when it comes to passwords, it's not cool to share. Most people these days have either been a victim or know of people who have been pranked, or worse – had content compromised, by weak security.
Encourage them to create unique passwords for all of their accounts, whether it's an app, social media or website. Ideally passwords should be 8-10 characters and include a combination of upper and lowercase letters, as well as symbols and numbers. Avoid using familiar numbers and names – this will only lead to trouble. A great tool to check out how secure your chosen passwords are is available here: http://intel.ly/1lbzEJG
If possible, enable multi-factor authentication for logins – which will ask you to verify your login via text (for example). This way they will know if anyone is trying to access their accounts without them knowing.
In addition to websites, apps and social accounts, make sure their devices are protected with passwords too! Use a pin or passcode here and make sure it's not the same for all their devices.
A helpful option is an identity manager, which can take out the hassle of creating various passwords.  McAfee LiveSafe™, which offers protection across all devices, has a multi-factor authentication application called True Key that makes it easier and safer to login to websites, apps or devices by using a combination of factors such as the user's face, fingerprint or device.
Further Support
Supporting the education of digital safety skills to children across Australia, since 2012, McAfee, part of Intel Security, has also worked in partnership with Life Education Australia, the largest non-government provider of health education to children and young people, to include digital safety content in its national health and wellbeing program.
Since launching in 2013, the bCyberwise and It's Your Call digital safety modules have reached 347,486 children.
About the research
The research was conducted online by Kreab Research with a representative national sample of 1,238 Australians aged 18 years and older between 13 – 18 April 2015.
About Intel Security
McAfee is now part of Intel Security. With its Security Connected strategy, innovative approach to hardware-enhanced security, and unique Global Threat Intelligence, Intel Security is intensely focused on developing proactive, proven security solutions and services that protect systems, networks, and mobile devices for business and personal use around the world. Intel Security is combining the experience and expertise of McAfee with the innovation and proven performance of Intel to make security an essential ingredient in every architecture and on every computing platform. The mission of Intel Security is to give everyone the confidence to live and work safely and securely in the digital world. www.intelsecurity.com
About Life Education Australia
Life Education, as the largest non-government provider of health education to children and young people in Australia, has been a valued partner of Australian schools for over 35 years. It has 100 plus mobile learning centres and qualified educators across the country and reaches 640,000 children nationally. A registered charity, independent of both government and religion, Life Education aims to empower children and young people to make safer and healthier choices through education. It continues to do so by expanding its national health and wellbeing program in Australia to include cyber safety content with the support of Intel Security. The bCyberwise and It's Your Call modules have reached 347,486 children since launching in 2013.