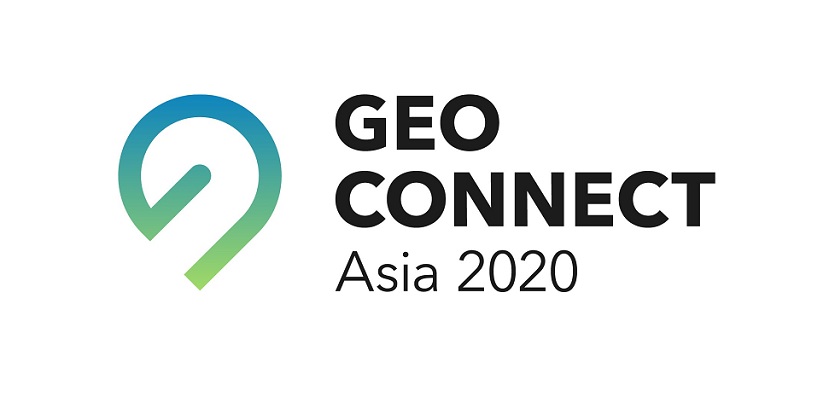 Airbus and Hexagon join Trimble as sponsors, with notable speakers including Dr Vivian Balakrishnan, representatives from the World Bank, Grab, and more
An expanding list of industry leaders will be joining South East Asia's first-ever geospatial services and location intelligence event taking place on 18 and 19 March at Suntec Singapore. Gracing Geo Connect Asia 2020 will be Dr Vivian Balakrishnan, the Singapore government's Minister-in-Charge of The Smart Nation Initiative, who will open the event with a ministerial welcome address.
An Asian event with a global audience, Geo Connect Asia 2020 is pleased to announce new global exhibitors and sponsors who will be bringing their latest technologies and innovations to Singapore, with new  Gold sponsor Airbus from France, and Silver sponsor Hexagon AB from Sweden joining Platinum sponsor Trimble Inc. from the United States. Themed 'Mapping the data-driven future economy', the Geo Connect Asia 2020 Conference will also feature leading technology and non-government organisations with representatives from the likes of the World Bank, Southeast Asian mobile technology giant Grab, the UK government's mapping agency Ordnance Survey, and others.
New Sponsors
Airbus is a global leader in aeronautics and one of the world's leading space companies.
Its Intelligence portfolio is a key player within the global geospatial industry with over 30 years' experience in Earth Observation and Defence and continues to develop and enhance new systems including new generation satellites. In addition, Airbus continues to invest in other geospatial areas including access to information and imagery for customers, machine learning and Artificial Intelligence.
"In today's world, information is everything, but it can be a challenge to come by the right information at the right time and in the right format. Our goal is to make geospatial data and services easy to access, thereby enabling better informed decision-making," said Nicolas Huguet, Head of Digital Services Growth of Intelligence business at Airbus. "Based on our satellite constellation, partner satellites and open source data, the OneAtlas platform provides users with access to premium Airbus imagery and fresh, global layers of geospatial information. In addition, our value-added services and analytic capabilities answer specific needs of our customers for a wide range of thematic, from environment to maritime surveillance or oil refinery."
Hexagon is a geospatial software company headquartered in Stockholm providing information technology (IT) solutions for geospatial applications across agriculture, manufacturing, construction, energy, public safety, and security & defence. Founded in 1992, the company provides reality capture technologies, positioning technologies, location intelligence technologies, and autonomous technologies.
New Exhibitors
The exhibition is receiving excellent support blending surveying, digital twin and Building Information Modelling (BIM) solutions for the construction sector, with support from industry leaders including Bentley Systems, Hexagon and Trimble. Singapore is also well represented, with a pavilion being organised by the Singapore Institute of Surveyors and Valuers (SISV). The UAV and drone industry has a global footprint supported by industry leader DJI, Wingtra of Switzerland and Quantum-Systems from Germany. In addition, Mapping and infrastructure support technologies are backed up by leading companies in the satellite and remote sensing markets.
Confirmed Speakers
A host of prominent figures across business and government will be moderating and speaking at the Geo Connect Asia 2020 Conference. With a strong ASEAN focus, one of the Conference Keynotes will be delivered by Professor Dr Hasanuddin Zainal Abidin M.Sc,. Head of the Geospatial Information Agency of the Government of Indonesia. Titled, 'Relocating Indonesia's capital city: how the challenges and opportunities can be enhanced by the application of geospatial information', Professor Hasanuddin's speech will highlight the challenges facing Jakarta as the city suffers from rising sea levels and land subsidence, and explore how geospatial technologies can be utilised in the search for a solution. The extraction of groundwater in Jakarta has led to significant land subsidence, and Indonesia's capital is now sinking by 12 centimetres (4.7 inches) per year in northern areas of the city.
Other prominent speakers include Bart De Lathouwer, President of the Open Geospatial Consortium; Mark Roberts, Senior Economist at the World Bank; Philipp Kandal, Head of Engineering, Geo, at Grab; Nimrod Dor, Head of Business Development, Mobileye; as well as Sean Wild, Chief Product Officer at Up42, a subsidiary of Airbus Defence and Space.
Featuring a plethora of themes and topics uniquely relevant to Southeast Asia and the geospatial industry, the conference will comprise a Main Stage as well as an Expert Stage. Taking place at the Main Stage will be keynote speeches and plenary sessions spanning several broad areas of focus. These include Trends, Opportunities and Outlook; Country Focus on Indonesia, Malaysia, and the Philippines; Building Cities of Tomorrow; Data, Insurance, and Real Estate; and Mobility & Transport.
The Expert Stage is the platform for vertical market conferences for the mining and construction industries on the 19th of March. 'The Connected Mine' Conference will be chaired by Ben Lawson, Vice President of the Djakarta Mining Club and will be headlined by David Dickson, Global Industry Transformation Leader, IBM. The Digital Construction Conference, 'Digitalising projects and connected workflow', will open with a keynote from Bart De Lathouwer titled 'Transforming and pushing boundaries of digital construction with AI'.
Rupert Owen, Director at event organiser Montgomery Group, said, "As March draws closer, Geo Connect Asia 2020 is shaping up to be the premier event for the geospatial industry in Southeast Asia, featuring a mix of world leading companies through to start-ups who are converting real-time data into critical information sets. We are delighted to welcome industry leading companies including Airbus, Trimble, Hexagon and Mobileye, as well as companies at the forefront of new satellite technologies and satellite sourced critical data including Synspective and Orbital Insight. Their presence at Geo Connect Asia 2020 is testament to the growing cognizance that geospatial technologies are integral to the region's continued economic development."
The Geo Connect Asia 2020 exhibition and conference will be held on the 18th and 19th of March 2020 at Suntec Singapore. Companies may register their interest to exhibit here, and visitors may register here. Register for the conference before 29th February to enjoy an early bird discount of 20%.
About Geo Connect Asia 2020
The first exhibition-led geospatial and location intelligence event with a specific focus on Southeast Asia, Geo Connect Asia 2020 will bring the industry together for 2 days of focused discussion and networking on 18-19 March 2020 at Suntec Singapore. The inaugural event will comprise an exhibition as well as a series of conferences and seminars across various industry verticals such as asset management, building & construction, precision agriculture, forestry, mining, transportation & mobility, distribution & logistics, and smart cities.
Geo Connect Asia 2020 is supported by GeoWorks, an industry centre set up by the Singapore Land Authority, under the Singapore Geospatial Master Plan to bring together geospatial businesses, sectoral users, research institutions and the government to foster a vibrant geospatial ecosystem in Singapore.
About Montgomery Asia
Established in 2016, Montgomery Asia is a fully-owned subsidiary of UK-based Montgomery Group, one of the most widely respected exhibition companies in the world since 1895.
Montgomery Asia focuses on the growing Asian market, bringing the group's flagship events to this region as well as developing new trade shows that meet the needs of the Asian market.