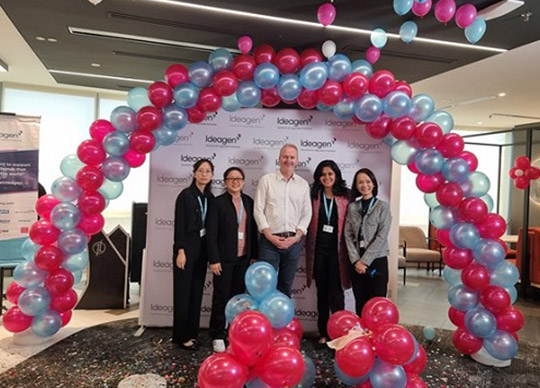 Ideagen has revealed it has boosted its investment in its Malaysian operations with the opening of a larger office in UOA Business Park in Shah Alam.
More than 260 employees joined the official celebrations when Ideagen Malaysia's two longest serving employees, Lim Wei Ping and Chiang Pei Ling (who started on the same day in 2007) joined CEO, Ben Dorks, to officially open the new facility.
"It's a great pleasure to open this new office – a major investment in our business and people to support our long-term expansion plans in Malaysia. This new office signposts those growth ambitions and provides our employees with a first-class working environment," said Dorks.
Ideagen says its Kuala Lumpur office is a shared services and development centre with ample room to scale up as the company expands.
"It's important that our people work in the best facilities with the best equipment and tools available to them," added Dorks.
"This is a fantastic modern set-up for our growing team. The overall investment is substantial and will help us attract the best talent while positioning us well for the years ahead. Our people will love working here," concluded Ling Poh Teng, Head of Development and Operations for Ideagen in Malaysia.
Just 24 hours after the Kuala Lumpur office opening, Ideagen opened another new office in Hyderabad, India, further supporting the company's ongoing global growth. The combined investment in the two facilities is RM14M (£2.5M).