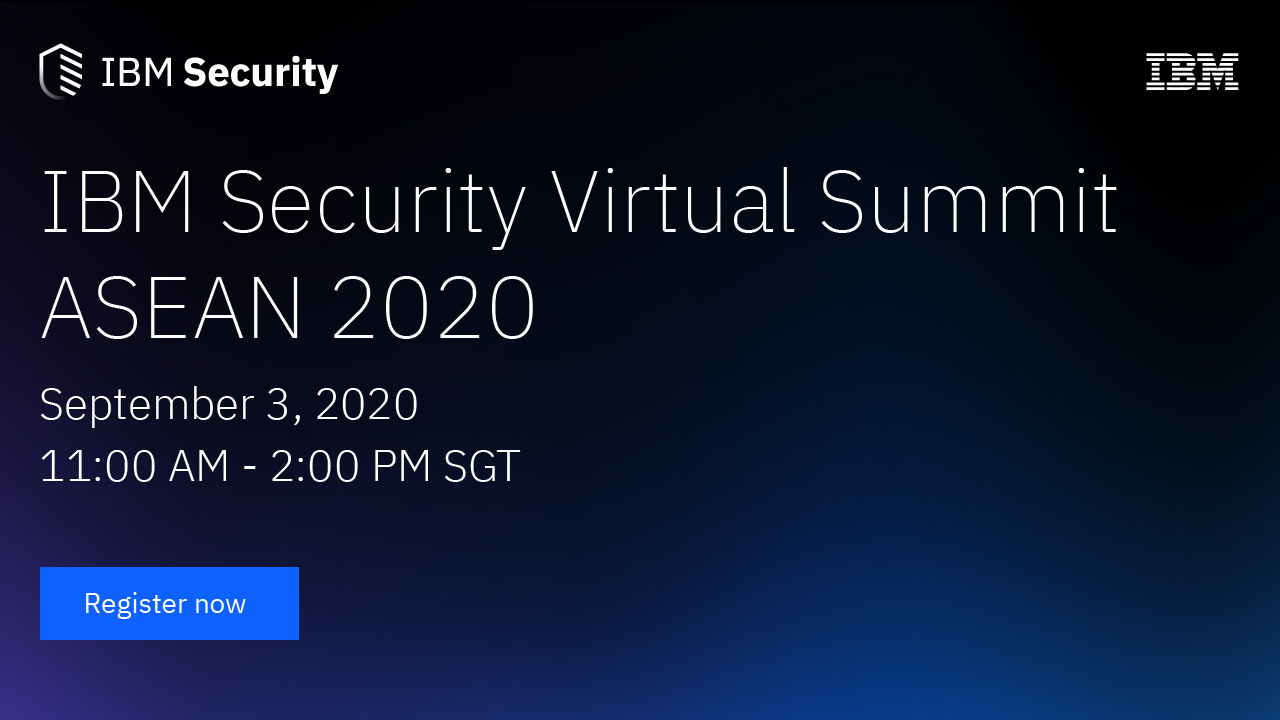 At the upcoming IBM Security Virtual Summit ASEAN 2020, delegates will be given a first-hand insight into a number of IBM products and systems.
The first demo is Cloud Pak for Security, a tool designed for security analysts and incident responders.
"The system is designed to run where you want to on-premise and public cloud and private clouds and it's expandable as your company's needs change with different security applications so it's suitable for all size companies," Sendil Kumar R, Product Marketing Manager said.
The demo scenario covers Threat Intelligence Insights, Data Explorer, and Cases within the Cloud Pak for Security user interface, and then transitions to Resilient to take further action to remediate the case.
"A very powerful part of the system is the ability to tie one case to other cases it's not all it's just one threat but multiple threats working together," Sendil Kumar R, Product Marketing Manager said about the system.
Another demo session will focus on MaaS360, showing the management for multiple OS platforms, insight to possible customer integrations, as well as displaying features such as Watson Insight Advisor, Business App Dashboard to name a few.
According to IBM, over the past decade the need to enable employees to be productive on the go has become critical to the success of enterprises, however with increasingly complex inventories of devices and operating systems it's become more difficult to manage and monitor devices through our corporations.
Additionally, the definition of a mobile device has changed as traditional PCs and laptops now have similar behaviors as their smartphone and tablet counterparts this complexity birth through evolving technology also introduces challenges in managing employee privacy establishing data security and defending against threats. In a separate product demo, IBM Resilient Technical Sales Specialist Jessica Cholerton talks about the IBM Incident Response Platform (IRP).
Jessica shows you how to reduce time of response and accelerate learning skills of your security team. Other demos available at the Summit will include IBM QRadar, Security Trusteer and other products in the IBM suite.
Sign up now for the IBM Security Virtual Summit ASEAN 2020 – Register here.