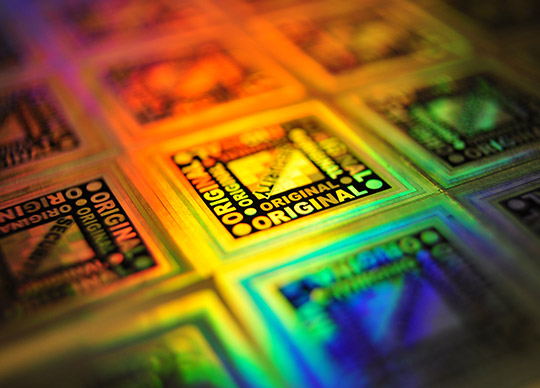 Dr Paul Dunn, chair of the International Hologram Manufacturers Association, says holography is improving the collection of vehicle tax revenues in Asia.
Against a global backdrop, the application of holograms in national initiatives continues to deliver benefits for authorities looking to secure tax revenues. Indeed, the technology has long remained an effective weapon in the frontline battle against counterfeiters and fraudsters, protecting products across the supply chain and the effective implementation of ID and revenue programmes
We are seeing innovative technologies and processes helping holograms to reach out into all sectors and applications where counterfeiting is an issue, broadening their appeal and securing new markets. For example, they are playing an integral in helping the police to strike at the dark underbelly of illegal trade in the Far East, where authentication procedures may not be so strenuous in some countries and the dangers perhaps more acute.
The Indonesian Traffic Police has introduced a new programme that requires vehicles to carry hologram stickers as proof that the owners have paid their vehicle taxes. This is part of the traffic police's road tax digitisation programme and has been initiated in collaboration with the Home Affairs Ministry. In addition to supporting the tax compliance movement, the programme is also expected to encourage the digital transformation of motor vehicle tax payments.
The Indonesian Traffic Police chief, Inspector General Istiono, has said that the hologram stickers would help field officers in identifying if a vehicle's taxes have been paid or not. The stickers will have QR Codes and RFID instruments, to help police officers give tickets digitally. The stickers will also make it easier for the police to detect duplicate plate numbers. Each year, the road tax sticker colour will change.
Vehicle owners will obtain the stickers after paying their taxes online or offline. When paying offline, they will immediately be given the stickers by Department of Motor Vehicle officers. If they pay the taxes online, they can print the road tax stickers by scanning the verification code with the QR Scanner at public printing houses
The use of authentication solutions, as advocated by the ISO12931 standard, enables examiners to verify the authenticity of a legitimate product, differentiating it from fake products coming from counterfeiting hot spots in Asia and eastern Europe. Even those that carry a 'fake' authentication feature can be distinguished from the genuine item if that item carries a carefully thought-out authentication solution.
The capacity for holography to incorporate other data forms and recognition information continues to grow in importance but for now it is clear the technology demonstrates an ability to thwart criminal activity and secure tax revenues in challenging and difficult to monitor sectors. With advancements in technology and widening applications, there's no reason why the technology should not continue to play a critical part in the on-going battle to remain one step of ahead of the counterfeiters.
*Credit to Holography News for the above information