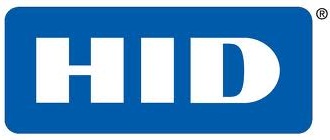 HID Global®, a worldwide leader in secure identity solutions, have announced the Australian and New Zealand launch of its HID Mobile Access solution that delivers a more secure and convenient way to open doors and gates while introducing a simple secure identity management process. The solution makes use of increasingly popular BYOD mobility environments, using Bluetooth Smart and NFC-enabled smartphones and other mobile devices as an alternative to keys and smart cards. HID Mobile Access also makes it possible for users to unlock doors and open gates from a distance using the company's patented "Twist and Go" gesture technology.
The solution enables the use of digital credentials on NFC enabled smartphones to open doors and significantly improves security while enhancing the user experience by making it easier to deploy and manage keys, as the digital key can be downloaded remotely in real time.
HID Global has also created a unique and user friendly HID Secure Identity Service™ portal. The portal is designed for administrators to conveniently and efficiently manage the portal by simply sending users an invitation to download and register an HID Mobile Access App directly to their Bluetooth- or NFC-enabled phones, so that Mobile IDs can be immediately issued, provisioned or revoked over the air.
Vodafone NZ is the first ANZ customer for HID Mobile Access, having successfully completed an extensive pilot of the technology at its Auckland head office.   It will now fully deploy the HID Mobile Access solution for all its employees in early April, using HID Global's Mobile IDs, HID Mobile Apps, mobile enabled iCLASS SE® readers and the HID Secure Identity Services portal.   Vodafone NZ is also planning to use the technology for its contractors who may require occasional access to remote site, to provision and revoke access without the need to issue or collect swipe cards.
"One of the key success measures for Vodafone NZ was the ease of issuing, managing and revoking Mobile ID's," said Steve Katanas, Director of Sales at HID Global. "The HID Secure Identity Services portal ensures that the process of provisioning Mobile IDs to staff is fast, convenient and secure."
HID Mobile Access is used with mobile-enabled iCLASS SE and or multiCLASS SE® readers, and includes Mobile IDs, HID Mobile Access Apps and access to the HID Secure Identity Services™ portal for managing users and issuing or revoking Mobile IDs.  The mobile-enabled readers are also interoperable with 125 kHz HID Prox and high-frequency technologies including iCLASS Seos, iCLASS SE, standard iCLASS®, MIFARE®, and MIFARE® DESFire® EV1, which optimizes flexibility for using both cards and mobile devices.
The HID Mobile Access solution is powered by Seos technology, which turns smartphones and other mobile devices into trusted credentials.  Seos technology also preserves privacy by enabling Mobile IDs to be issued, delivered and revoked with end-to-end encryption as part of a unique transaction that protects personal identification data.  With Seos technology at the core of HID Mobile Access, the solution makes it possible to use smartphones and other smart devices for future applications such as PC login, time and attendance, biometrics, EV charging in a unified secure identity system.