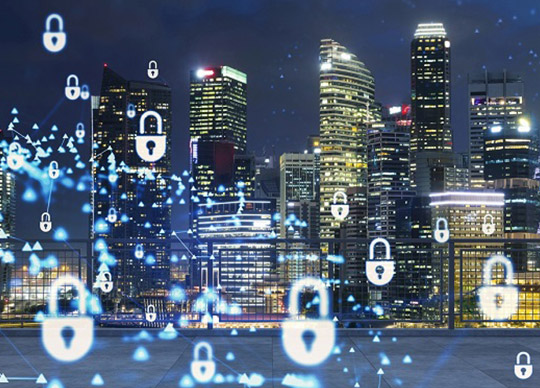 Hackuity has announced the opening of its Asia-Pacific (APAC) headquarters in Singapore. On the back of its robust success in France, Hackuity looks to APAC as a key growth region as cybersecurity remains a high-priority investment area for the majority of the businesses in the region.
Hackuity has committed to growing the team by 100 percent over the next two years and bringing its services to businesses in APAC. Currently, the APAC team is powered by 7 talented individuals and the company plans to double the figure while growing its regional operations in Singapore.
"We are extremely excited to bring our offerings to APAC and expand across the region from our regional headquarters based in Singapore. This is an important step towards our global expansion, with Singapore being a big first step in our business development plans in the region. We are also seeing strong potential across the region, which has observed a growing number of cybersecurity threats in recent years. Together with Singapore's tech-savvy government, a leader in establishing urban policy best practices, and one of the world's leading technological hubs, Singapore is the perfect place to demonstrate our value – bringing clarity to chaos," said Pierre Samson, Chief Revenue Officer (CRO), Hackuity.
According to findings from a recent IDC Asia/Pacific Security Sourcing Survey 2022, cybersecurity is a critical investment area for organisations in Southeast Asia as the region embraces a digital-first approach. The same survey also revealed that Southeast Asian organisations' spending on cybersecurity (services, software, and appliances) reached US$3.2 billion in 2021. This figure is expected to increase at a five-year CAGR of 13.6% to reach US$6.1 billion by 2026.
Closer to home, Singapore has recently set up an inter-agency task force to help businesses as well as research and educational institutions tackle the growing threat of ransomware. The new Counter Ransomware Task Force aims to protect Singapore's enterprises, especially since the number of ransomware attacks rose 54 percent in Singapore from 2020 to 2021, said the Cyber Security Agency (CSA).