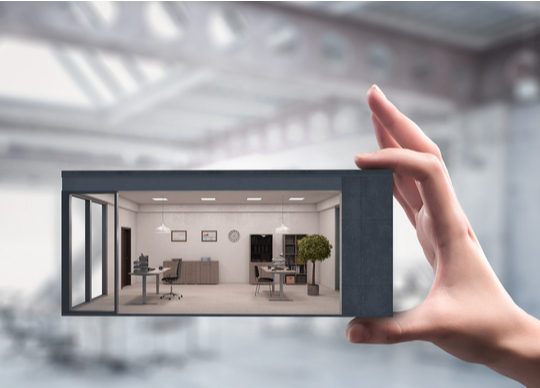 Matterport has announced a partnership with Singapore's Real Estate Analytics (REA).
Using Matterport's 3D Immersive Virtual Tour technology, REA has launched 8PROP 360, an all-inclusive service to create virtual, photorealistic, and dimensionally accurate representations of properties for real estate agents, which means real estate buyers, sellers and renters can experience 3D virtual tours of properties online anywhere, anytime. 8PROP 360 is making the technology accessible through a fast, affordable, and hassle-free service.
Matterport and Real Estate Analytics are currently in the process of partnering with the leading real estate agencies of Singapore, starting with ERA, to roll out the Matterport 3D Immersive Virtual Tour technology.
Gabriel Mejia, Chief Strategy Officer, REA, said: "8PROP 360 has made Matterport 3D Immersive Virtual Tour technology accessible to all agents, and they're now able to offer their clients the most realistic and immersive way to experience a property in light of pandemic restrictions on property inspections. The technology has allowed agents to reach wider audiences and close on properties faster, ultimately setting themselves apart from competition within the market."
Catherine Lim, Senior Division Director, at Huttons Asia is one of the hundreds of real estate agents achieving success using the Matterport 3D Immersive Virtual Tour technology via 8PROP 360. Since November 2020, she approached 8PROP 360 to help provide a more immersive and interactive experience to her buyers and sellers. Since adoption, she has increased engagement, sales and overall customer satisfaction levels during the pandemic.
She commented: "Since I started using 8PROP 360, the engagement on my online property listings increased by 50%, sales increased by 20% and customer satisfaction levels increased by 40% – something I didn't see last year".
Vivian Pan, Vice-President, International Marketing, APAC and EMEA, said: "By streamlining the capture process, real estate agents are able to extend their reach, attract potential clients faster and improve conversion rates. The combination of market leading real estate expertise, cutting-edge technology and superior end-to-end service is proving to be an incredibly powerful combination."
Matterport and Real Estate Analytics have launched an online booking channel for ERA Singapore (ERA), one of Singapore's largest international real estate agencies, to streamline the creation of 3D virtual property tours for its agents to facilitate their process of securing exclusive listings and accelerate the marketing of their clients' properties.