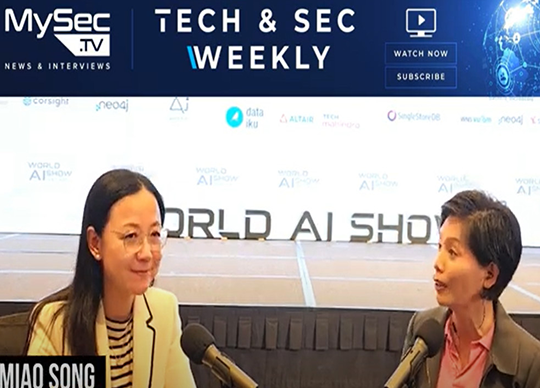 Jane Lo, Singapore Correspondent speaks with Miao Song, Global Chief Information Officer, GLP Singapore.
Miao Song has over 23 years of global experience in various industries, with broad exposure to the Oil/ Energy/Natural Resources as well as Consumer Goods and Health Care business. Over the course of her past tenure, she received many awards such as the CIO of the Year by IDG, Leadership Excellent, Women Leader, CIO of the Year Silicon Valley, Global CIO 100, and more.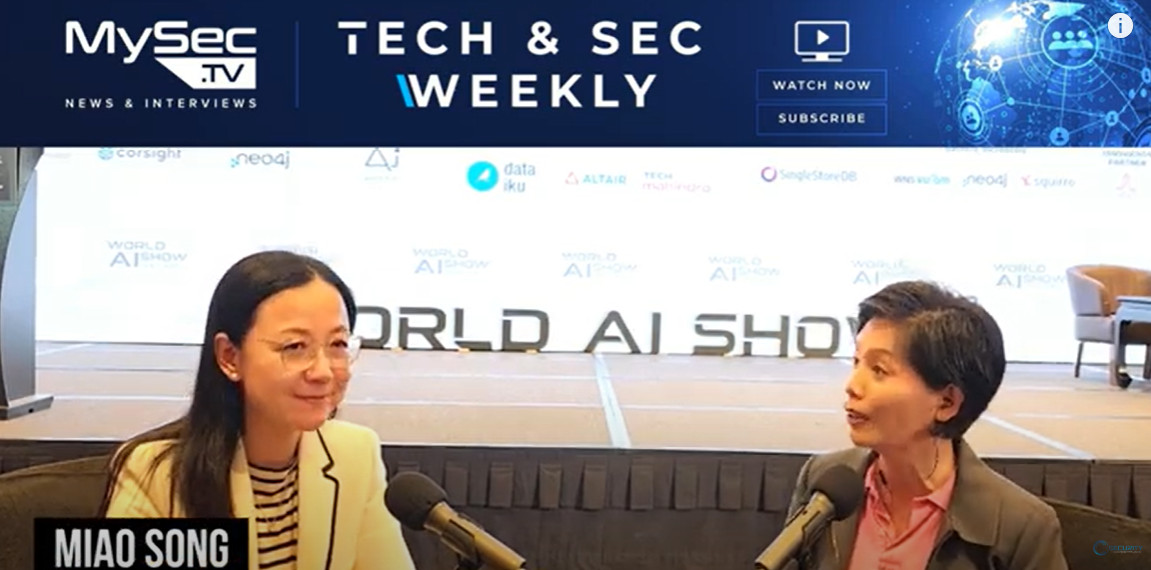 In this interview, Miao shares the highlights of her presentation, "The emergence of GenAI technology", at the World AI Show 2023.
She notes that latest AI innovation based on LLM (large language model) is significantly different from previous "traditional" AI or machine learning. In particular, the AI LLM models, enable the generation of new content with cognitive search and text summarisation.
Noting how the new capabilities could help drive efficiency or help humans "do jobs better" (for instance, in medical diagnosis), Miao stresses such benefits need to be balanced with concerns. Some of these considerations including the impacts on jobs, the need for regulation, and security risks implications.
For companies looking to adopt the latest AI innovation, Miao points out that it is "not a simple matter of having a conversation with ChatGPT and the problem will be solved".
Rather, there is a need to understand the space and the technology (data structure and overall technology architecture), and the business pain points, to "translate the business opportunity into technology adoption".
She elaborates that implementing AI is different from a traditional large IT project that typically runs linearly requiring a team of consultants.
Instead, the adoption requires hands-on approach to re-iterate "test and learn" cycles – in other words, education – which requires a secure environment to learn the capabilities and limitations of AI.
From her firm's adoption journey, Miao offers a few tips:
the technology team be immersed in the business to build practical use cases.
the need for data architects and engineers to design data structures and identify the data types to be fed into AI
security professionals to implement necessary measures to mitigate potential security breaches and AI specific risks (such as model
risks that could lead to fraud)
guidelines for the organisation (for examples, restricted use of confidential company information or personal information to experiment with AI; privacy regulations that are applicable)
Wrapping up, Miao offers the view that to remain competitive, companies will have to embrace and adopt the latest AI innovations. She also offers an optimistic view that with generative AI, we can move away from "memorising" knowledge to focus on generating creative ideas.
Recorded 2nd August 1.30pm, World AI Show 2023, Singapore Marina Bay Sands.