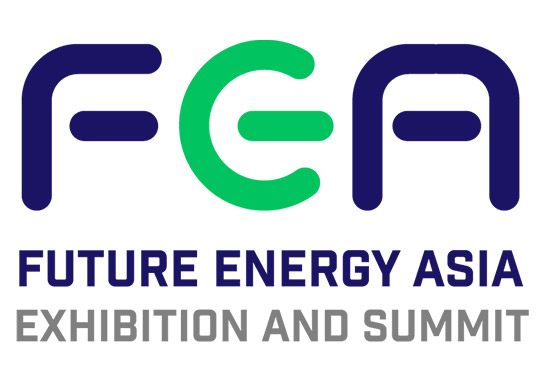 Endorsed and hosted by Thailand's Ministry of Energy, under the patronage of H.E. Supattanapong Punmeechaow, Deputy Prime Minister of Thailand, the world's largest organiser of energy exhibitions and conferences, dmg events, presents Future Energy Asia and Future Mobility Asia.
The combination of events are dedicated to accelerating ASEAN's energy transition and clean mobility missions and will be held from 20 to 22 July 2022, at the Bangkok International Trade Exhibition Centre (B ITEC), Bangkok.
An International Renewable Energy Agency ( report estimates that by 2025, around 20% of vehicles in Southeast Asia will be electric, with around 59 million two to three wheelers and 8.9 million four wheel vehicles 1 Coupled with an expected 60% increase in energy demand by 2040 due to rapid economic growth 2 Southeast Asia represents a market with opportunities for robust multi-billion investments. Strategically positioned in Southeast Asia, and having the strongest presence in automotive sector in the region, Thailand provides an ideal venue for the co located events of Future Energy As ia and Future Mobility Asia 2022.
"On behalf of the Ministry of Energy of Thailand, we are pleased to inform you that we welcome the FEA 2022 to convene once again in Bangkok together with the FMA 2022. For this, we officially support both FEA 2022 and F MA 2022 events,"said Mr Kulit Sombatsiri, Permanent Secretary, Thailand Ministry of Energy.
"It is a great pleasure for PTT to co-host Future Energy Asia Exhibition and Summit 2022. We are delighted to welcome the industry colleagues back to Bangkok this July 20 22 in person, to connect and explore business partnerships. Established as the platform meeting points for companies and professionals in the energy industry, Future Energy Asia will present ample opportunities for you to engage in meaningful dialo gues, forge partnerships and contribute to the region's energy transition developments," said Auttapol Rerkpiboon, President CEO, PTT.
This unified platform, with product and solution showcases, impactful dialogues, and networking opportunities, support sthe energy and mobility transitions towards a cleaner sustainable pathway. Future Energy Asia, as a leading energy transition exhibition and summit, gathers top level stakeholders of gas, LNG, and renewables sectors whilst Future Mobility Asia represents a comprehensive showcase of clean transport mobility concepts, technologies, and innovations.
More than 10,000 energy and mobility professionals from over 50 countries will convene at the event. Future Energy Asia and Future Mobility Asia are organised by dmg events, the organisers of Abu Dhabi International Petroleum Exhibition Conference ( and Gastech, the world's largest, most important, and influential events for the oil and gas industry, convening Ministers and industry CEOs. Annually, dmg events attract more than 425,000 visitors to a portfolio of 84 exhibitions each year.