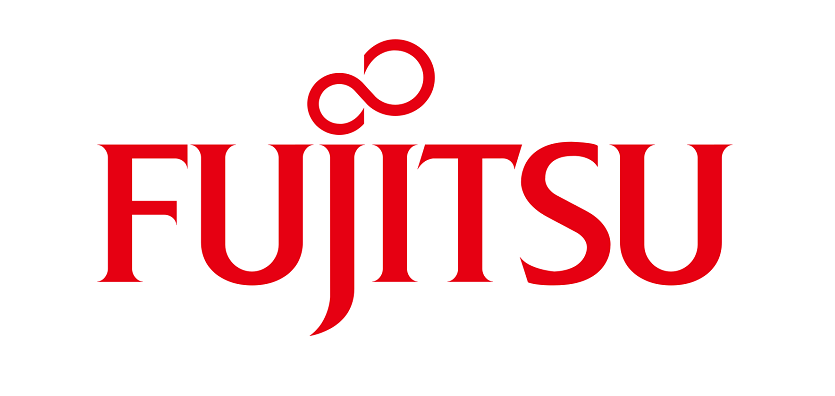 Providing two-way communication between teachers and students through face-to-face conversations and lesson monitoring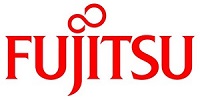 Fujitsu has announced that it will be conducting field research into real-time distance learning, connecting classrooms in Japan and Myanmar over the internet, for elementary school children from Japanese families working temporarily in Myanmar on March 10-11.
This field research will consist of both a programming class and an experiment for a science class prepared in Japan. It will be conducted using Fujitsu tablets featuring the Fujitsu K-12Education Solution Learning Repository, a teaching support tool that allows children to share ideas with one another and helps teachers and children to ask one another questions. This solution will also be used alongside a video conference system that enables the students and teachers to converse and see one another.
These tools will ensure that even during distance learning that classes can proceed efficiently while children and teachers communicate both ways, facilitating natural conversation between the children in Myanmar and their teachers in Japan, and additionally enabling the teachers to monitor students' answers and the status of their work in real time on their tablets. Fujitsu is additionally offering e-Learning content using Fujitsu Education Solution Digital Learning, a platform that lets users learn from digital teaching materials anytime and anywhere so that students participating in the trial can continue with applied learning in their own homes after the classes.
Based on the results of this field research, Fujitsu will develop optimal distance learning solutions aimed at correcting gaps in education that occur in many countries, not just for families working abroad temporarily.
http://www.acnnewswire.com/topimg/Low_FujitsuDistanceEducationAction.jpg
Distance education in action
Background
International aid organizations suggest that at present there are millions of children around the world not in school, and there are even more children who have not completed a primary education(1). A lack of suitable teaching facilities, teachers, and teaching materials has been cited as one of the reasons for this.
Now, Fujitsu is conducting a trial to provide educational opportunities for the children of Japanese expats working locally in Myanmar, where educational options are often limited for people living in the country temporarily compared with those for personnel living in Japan owing to a lack of teachers and teaching materials. Through this trial, Fujitsu aims to engage in research and development on optimal distance learning solutions aimed at addressing this educational gap.
Trial Summary
1. Trial Subjects
About 32 children (elementary school students) of Japanese expats working in Yangon, Myanmar
2. Schedule
Trial time period: March 10, 11 (Saturday and Sunday)
On both days, classes from 10:30-12:00 will take place in a classroom for science experiments, while classes from 1:00-2:30 will take place in a programming classroom.
3. Lesson subjects
a. Programming class: Programming for Beginners
(Content provided by Fujitsu Research Institute)
This lesson is aimed at developing programming fundamentals, creativity, and logical thinking skills by creating a game using the Scratch(2) programming language.
b. Science experiment: Making Air Fresheners Using Water-Absorbing Polymers
(Content provided by Eikoh Science Labo, Eikoh Inc.)
This lesson is aimed at using an experiment to develop an understanding of the hypothesis and testing cycle of the scientific method, and an understanding of the characteristics of the water-absorbing polymers used in the children's environment.
4. Field Research details
Teachers will conduct a programming class and a science experiment for the children of expats from Japan working in Myanmar using a video conferencing system and Fujitsu tablets featuring Learning Repository. The video conferencing system will facilitate natural conversations between teachers in Japan and children in Myanmar, while Learning Repository will provide real-time support for smooth classroom operation and monitoring of the status of student work. This includes allowing students to submit answers and teachers to distribute materials. In addition, the students will continue applied learning after the lessons in their own homes using e-Learning.
5. Evaluation areas
– Methods for effectively utilizing Learning Repository's communication tools, both between teachers and students and between students, in distance learning classes
– Evaluation of the local communication environment in order to provide smooth transmission of video from Japan and screen-sharing from Myanmar
– Optimal lesson content and teaching methods for distance learning
– Satisfaction of both participating children and their guardians with the lessons, and their needs for distance education going forward
6. System summary
– The Learning Repository teaching support tools, which empower students to share ideas, and teachers and students to ask and respond to questions
– The Digital Learning platform, which enables learning at any time or place using devices such as smartphones and tablets
– The Fujitsu Tablet Arrows Tab, an education-focused tablet that can be reliably used in educational environments
– A video conferencing system using cameras and screens
http://www.acnnewswire.com/topimg/Low_DiagramDistanceEducationSystem.jpg
Diagram of the distance education system
Future Plans
Leveraging the results of this field trial, Fujitsu not only aims to develop a distance learning platform to provide content from Japan to the children of Japanese expats working in various other countries, it aims to develop a system that can provide distance learning in any country or region to children who are not receiving sufficient education, targeting the fourth Sustainable Development Goal (SDG), which is to "ensure inclusive and equitable quality education and promote lifelong learning opportunities for all."
(1) 58 million children around the world not in school, and about 100 million children who have not completed a primary education
Source: EFA Global Monitoring Report 2015, UNESCO
(2) Scratch
A programming language and toolset developed by the US-based Massachusetts Institute of Technology (MIT).
About Fujitsu Ltd
Fujitsu is the leading Japanese information and communication technology (ICT) company, offering a full range of technology products, solutions, and services. Approximately 155,000 Fujitsu people support customers in more than 100 countries. We use our experience and the power of ICT to shape the future of society with our customers. Fujitsu Limited (TSE: 6702) reported consolidated revenues of 4.5 trillion yen (US$40 billion) for the fiscal year ended March 31, 2017. For more information, please see http://www.fujitsu.com.