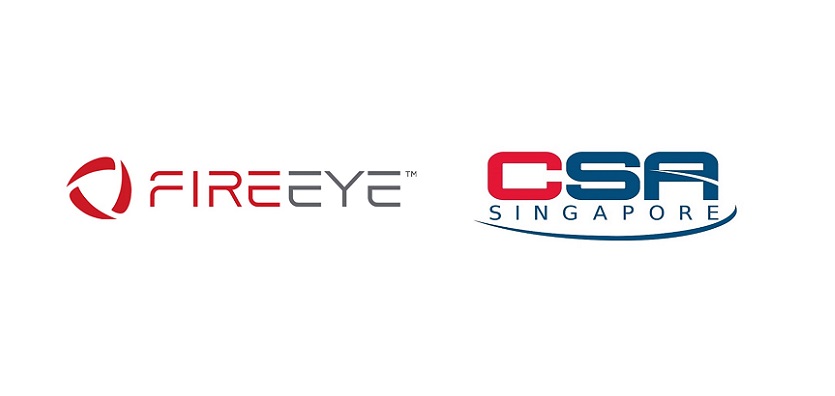 International cybersecurity company aims to strengthen Singapore's cyber security ecosystem through continued capability development and threat intelligence sharing
FireEye, Inc. (NASDAQ: FEYE) and the Cyber Security Agency of Singapore (CSA) have announced their anticipated expanded scope of their strategic partnership within the areas of cybersecurity capability development and research & development (R&D).
"In this highly-connected digital age, cyber attacks on one country can have major spillover effects, making international collaboration vital to tackling cybersecurity threats," said Mr. David Koh, Chief Executive of CSA. "We look forward to our enhanced partnership with FireEye to defend Singapore's systems from cyber attackers. This partnership will also pave the way for us to develop innovative solutions to strengthen our cyber defences."
"Breaches are inevitable, and the impact of these events can be catastrophic. This is the case not only for companies, but for individuals and nations as well," said Mr. Eric Hoh, President of APAC at FireEye. "Whether the activity we're seeing is from cyber criminals or nation-state attackers, protecting Singapore from evolving cyber threats has become a matter of national security, and is an issue that both FireEye and CSA take very seriously."
Protecting Singapore and its Critical Infrastructure from Attackers
In a Memorandum of Understanding signed by FireEye and CSA, the organisations articulated their intention to extend the framework of their cyber security cooperation to include capability building and the sharing of threat information.
FireEye and CSA now aim to expand the partnership to encompass:
Capability building: To further advance the CSA's cyber security operations, FireEye will design a six-week cyber intelligence and incident response training programme to be conducted by frontline FireEye experts for CSA staff. Singapore would join several other nations who have invested in a national capability development partnership with FireEye.
R&D investment: To continuously enhance cyber defense capabilities, FireEye would work with CSA as an R&D partner with the purpose of establishing higher barriers and costs to adversaries and criminals.
Information & knowledge sharing: To proliferate the insights available from FireEye's industry-leading Cyber Threat Intelligence offerings, as well as unique knowledge from FireEye® Mandiant® services on thwarting key regional threat actors to build a more resilient and secure Singaporean Critical Industry base.