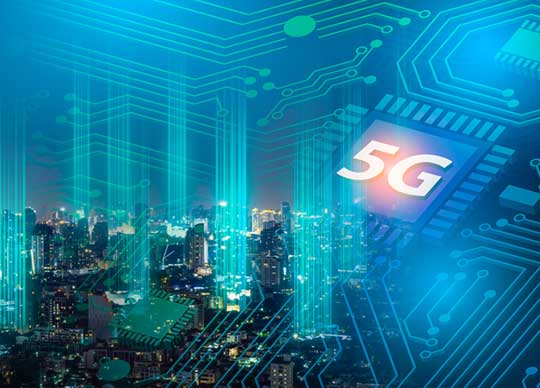 Ericsson and Singtel have partnered to accelerate 5G adoption across multiple industries to develop and deploy 5G in Singapore.
The partnership utilizes Ericsson's networking expertise and Singtel's 5G network, test facilities and capabilities, and also involves collaboration with global industry partners across various industries such as oil and gas, maritime, pharmaceutical, aerospace, financial services, retail and construction.
The global partners are ABB, Axis Communications, Bosch, Bosch Rexroth, DHL Supply Chain, Hexagon, PTC and Rohde & Schwarz as well as Cradlepoint (part of Ericsson and provider of enterprise 5G wireless edge solutions).
ONGOING TRIALS FOR INDUSTRIAL APPLICATIONS
A total of three trials are ongoing, with ABB, Axis Communications and Hexagon among the first companies to have started their trials. The trials span across advanced manufacturing, logistics, smart city development, analytics and industrial automation.
ABB has successfully tested the potential of 5G in the industrial manufacturing space, supporting the low latency operation of an ABB collaborative robot. The test was conducted in ABB's workshop, where ABB's single-arm YuMi® cobot was connected to Singtel's 5G GENIE to access an on-site Multi-Access Edge Computing (MEC) platform.
With large scale applications of 5G as the end goal, Singtel and Ericsson are working with Hexagon on rolling out large scale autonomous shop floor measurement with 5G connection that can have potential benefits in the aerospace, oil and gas, construction, automotive, shipyard and wind energy industries. With a laser tracker device, non-contact, 3D precision measurements can be done easily, quickly and accurately on large pipes and aerospace parts, with the measured data then transmitted to the control center. The laser tracker device is connected to 5G for remote measurement and this allows for accurate measurements even in hard-to-reach areas and provides stability when measuring a freeform surface. With a more significant bandwidth, 5G technology also enables faster and more extensive measurements to be done.
Advances in technology are reshaping security capabilities and Axis Communications is leveraging 5G technology to innovate for a smarter and safer world. Trials have started using high performance Axis devices and cameras connected through Singtel's MEC network. The trials demonstrate the ease and cost-effectiveness of deploying Axis devices with edgebased analytics for cities in areas that have previously been off-limits or too costly to do so, ultimately making cities safer and providing a better living environment.
BUILDING A ROBUST 5G ECOSYSTEM AND SHORING UP CAPABILITIES
The partnership builds on the joint 5G initiatives rolled out by both companies in the past year. These include achieving Singapore's fastest 5G speeds of 3.2 Gbps at Singtel's unmanned pop-up retail store UNBOXED, using Ericsson's high bandwidth, low latency 28 GHz mmWave technology as well as Singtel's GENIE, the world's first portable 5G-in-a-box platform powered by Ericsson to enable enterprises to experience 5G's capabilities and trial use cases in their own premises.
According to an Ericsson report – "5G for business: a 2030 market compass", the total digitalization revenue in Singapore is forecasted to reach US$17.41 billion by 2030, with 5Genabled revenue estimated at US$6.48 billion. As a regional economic, business and technology hub, Singapore is an ideal launchpad for 5G-empowered industry 4.0 solutions including, robotics, Augmented/Virtual/Mixed Reality, Artificial Intelligence and IoT, which require fast speeds, high capacity and low latency connectivity.