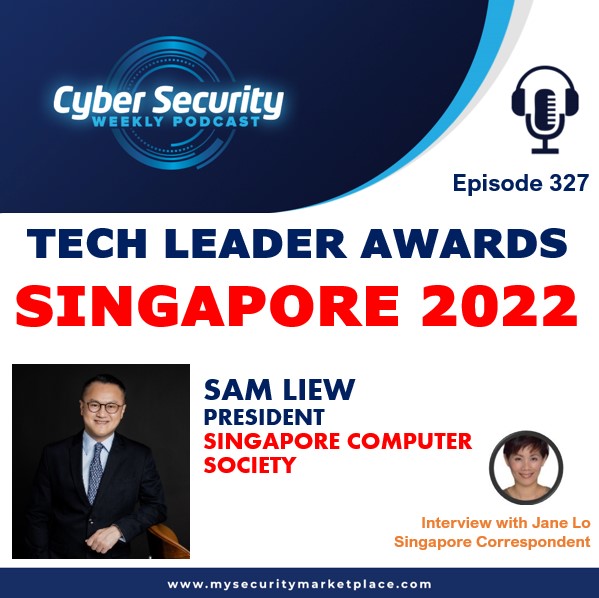 Interview with Sam Liew, President, Singapore Computer Society; Managing Partner, Government Strategic Business Group, NCS Group.
Sam is Managing Partner, Government Strategic Business Group at NCS. He leads NCS' government portfolio, which includes Public Service, Defence and Homeland Security. In addition, Sam is also driving expansion efforts to propel NCS as the go-to digital catalyst for governments and smart cities across Asia Pacific.
Prior to NCS, Sam was the Managing Director of GIC. He was Director, Technology Group and also heads GIC's Business Partner and Solutions Division. Sam was responsible for delivering GIC's Technology, Data Analytics, and Data Science projects and initiatives.
Before GIC, Sam was Managing Director at Accenture ASEAN Technology. He also led Accenture's Asia Pacific Communications Centre of Excellence, delivering business solutions across Asia. He was also a member of Accenture's Global Technology Leadership Council and ASEAN Geographical Leadership Council.
Sam currently serves as Board Director on the Gardens by the Bay Board. Sam also sits on the Board of Singapore Management University's (SMU) School of Computing and Information Systems and Singapore Polytechnic's School of Computing. In additional, he serves as Council Member on Enterprise Singapore's IT Standards Committee. He has been conferred a Fellow by SCS.
In this podcast, Sam gives an overview of the Singapore Computer Society, and the Tech Leader Awards 2022 (presented on 6th May 2022), the nation's tech awards which celebrates the stalwarts of excellence and innovation within Singapore's pulsating tech industry. He also shares some highlights of the Singapore 100 Women in Tech List, another major recognition program by the SCS.
With Singapore's emergence from the pandemic, Sam gives his take on what it means for the digital transformation trends, and a glimpse into what we may expect for Tech Leader Awards 2023.
Recorded 12th May 2022 Singapore 7am.