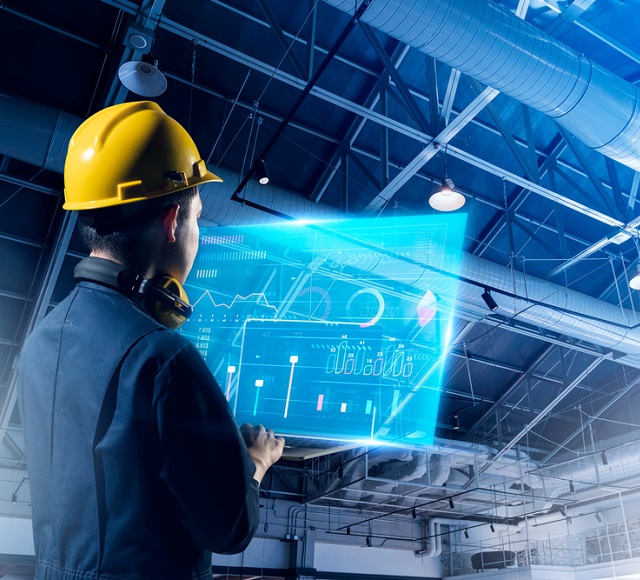 Envision Digital International Pte Ltd ("Envision Digital") and IBM are collaborating to develop renewable energy management solutions. The collaboration will help organisations and governments around the world drive business results and meet energy efficiency goals while progressing on their digital transformation journeys.
The current pandemic has forced organisations and governments to confront the risks from inaction on climate change. While a slowdown in economic activity due to shelter-in-place restrictions has temporarily reduced carbon emissions by 17 percentNature Climate Change. Temporary reduction in daily global CO2 emissions during the COVID-19 forced confinement, businesses are increasingly acknowledging the need to reinvent themselves if they are to simultaneously pursue business recovery and growth. Depending on the actions businesses take, the result could be a rise in energy consumption or environmental sustainability.
This collaboration will leverage Envision Digital's AIoT technology and IBM's sustainability management offerings and solutions to allow organisations to decarbonise their business and operating models more efficiently and seamlessly. Working together, Envision Digital and IBM aim to help organisations facilitate strategic planning and day-to-day operations and maintenance – all the way down to product or facility lifecycle management.
Headquartered in Singapore, Envision Digital owns EnOS™ – the world-class AIoT operating system that currently manages more than 200 gigawatts of energy assets globally. Driven by machine learning, Envision Digital's proprietary monitoring, advanced analytics, forecasting, and optimising applications provide actionable insights and reliable controls to better manage assets' energy performance. This includes proactively detecting and diagnosing emerging system underperformance or component health issues, as well as providing recommendations or interventions for pre-emptive or corrective action.
"Envision Digital is the technology net-zero partner for companies and governments, reconciling green and growth, efficiency and environment. We are focused on leveraging today's capabilities of advanced AI and IoT technologies to ensure a sustainable tomorrow, together with key players across economies and societies who share the same sense of urgency for change," said Sylvie Ouziel, International President, Envision Digital. "Our collaboration with IBM will help accelerate this process."
IBM's sustainability management offerings and solutions helps organisations manage their environmental responsibilities, reduce emissions, and meet their goals. By applying a hybrid cloud approach to combining relevant data and applying artificial intelligence to glean insights from that data, organizations can define, measure, and take action toward more sustainable business practices.
IBM's commitment to the environment dates back to as early as 1971 when IBM published its first corporate environmental policy statement. IBM supported the Paris Agreement in 2015, reiterated that support in 2017, and became a Founding Member of the Climate Leadership Council in 2019. The company published its 30th annual Corporate Environmental Report in 2020.
"For IBM, this collaboration is about applying our deep industry, hybrid cloud and artificial intelligence expertise to help clients make a difference with their sustainability efforts. Combining our focused industry solutions, we aim to help clients achieve their net-zero goals over multi-phase journeys while helping the larger environment," said Praveen Hariharan, Partner, Global Business Services, IBM Services. "By combining IBM's suite of solutions with Envision Digital's AIoT expertise, clients will have efficient and sustainable energy management solutions."
"Singapore is focused on driving sustainability with innovative approaches," said Krishnakumar Nagarajan, CTO, Global Business Services, IBM Services. "The significance of this collaboration with Envision Digital today is even more relevant and important, to support Singapore's vision to become a model city in sustainability."