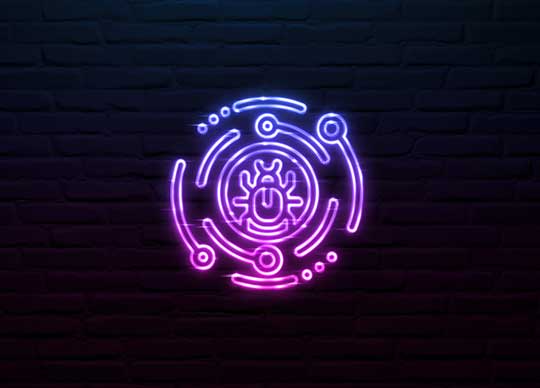 The total addressable market size of enterprise security in Singapore, in terms of spending opportunity, is poised to reach about US$2.2bn in 2025, mainly led by the huge demand for managed security services, identity & access management and endpoint security platforms, says GlobalData.
'GlobalData Market Opportunity Forecasts to 2025: ICT in Singapore' reveals that continued rise in security breach incidents at enterprises across industries and rising sophistication of security threats will continue to drive demand for enterprise IT security over the forecast period.
The ransomware attack at Eye & Retina Surgeons center and the data leak incident at telco StarHub in August 2021, data breaches at furniture retailer Vhive, and similar incidents at third party vendors of Singtel and Singapore Airlines, and security firm Certis earlier in the year, for instance, reinforce the need for security spending among enterprises in the nation.
Saurabh Daga, Technology Analyst at GlobalData, comments: "Large-scale shift in IT infrastructure needs among enterprises following the COVID-19 crisis, especially in the form of remote working, enterprise mobility, online service delivery and cloud services, and the potential security risks that come along with it, will drive enterprise spending on IT security products and services to increase at a CAGR of 7.9% over the forecast period 2020-2025."
The cybersecurity laws in the country, especially The Cybersecurity Act 2018, a legal framework for the supervision and maintenance of national cybersecurity to safeguard critical information infrastructure against cyber-attacks, will create a strong business case for implementation of efficient IT security solutions in strategic sectors such as IT, energy, defence, and financial services.
The Personal Data Protection Act (PDPA), which provides a baseline standard for all private organizations with respect to protection of personal data that they collect, use or disclose, and complements sector-specific legislative and regulatory frameworks such as the Banking Act and Insurance Act, will also drive the growth of IT security market in Singapore. In February, Singapore became the latest Asian jurisdiction to introduce mandatory data breach notification rules.
Mr Daga continues: "Among all enterprise security infrastructure segments, enterprise spending on security software is set to be the highest and expected to grow at a CAGR of 10.6% over 2020-2025. Identity & Access Management, End Point Security Platforms, and Security Intelligence & Management represent the top-three enterprise security software categories in 2021 in terms of market size."
Managed security services will account for second largest share of the overall enterprise security spending opportunity through the forecast period. Lack of skilled information security resources, and the complexity of deploying and managing advanced security solutions will encourage enterprises to adopt managed security services.
Mr Daga concludes: "While the large enterprise segment (1,001+ employees) will jointly account for largest share of the total enterprise security spending in Singapore through the forecast period, the combined spending from micro (1-50 employees), small and medium enterprises (51-1000 employees) will increase at a marginally faster CAGR of 7.9% over the forecast period."