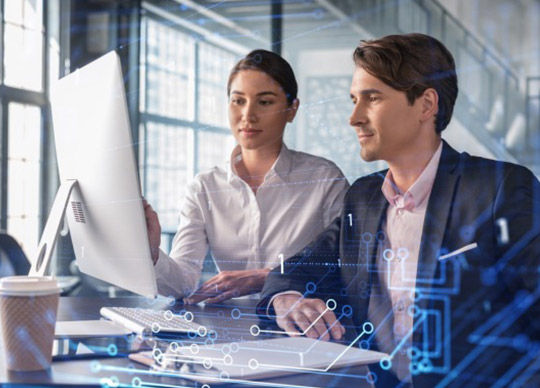 Druva has announced a strategic partnership with NEXTGEN Group.
This collaboration aims to expand Druva's footprint in Australia, New Zealand, and the Philippines, delivering world-class data protection solutions to an even broader range of businesses across the Asia-Pacific region.
As organizations in the Asia-Pacific region embrace cloud-first strategies, the demand for comprehensive SaaS data protection solutions has surged.
"Our partnership with NEXTGEN Group is all about modernizing data protection, ensuring that businesses across Australia, New Zealand, and the Philippines can confidently navigate the digital landscape and emerging cyber threats," said Mike Houghton, Sr. VP, Global Partners and Alliances, Druva. "We believe that every business, regardless of its size or industry, deserves robust data resilience and business continuity. This partnership embodies our commitment to empowering our partners, and simplifying data security infrastructure."
Partnership Highlights
Cloud Data Protection for All: Together, Druva and NEXTGEN Group will enable joint customers to leverage data protection technologies that improve cyber resiliency, streamline governance, and extract data insights at scale.
Infrastructure Simplification: Druva offers the industry's only at-scale, SaaS-based data protection solutions, eliminating the need for hardware, software, and maintenance. This frees customers' resources for more critical projects and enhances cyber resiliency posture.
Expanding Channel Ecosystem: This collaboration will help scale Druva's global ecosystem of partners while expanding reach to businesses looking to gain confidence in their data strategies. The partnership will build upon Druva's recently launched 

Partner+ Program

 to deliver continuous partner enablement, with a range of benefits including sales and technical training, marketing support, and access to a dedicated partner portal.
"We at NEXTGEN Group are very pleased to form a regional partnership starting with Australia, New Zealand, and the Philippines, and to represent another world class SaaS vendor, Druva, in our Cyber Security and Data Resilience portfolio," said Gavin Lawless, Group Chief Operating Officer & Managing Director at NEXTGEN Distribution Australia. "It is important for us to offer our partners best-in-class technology as they help their customers navigate the technology landscape and invest in the appropriate protection for their organization. Data resilience, data protection and cyber security are inextricably linked, and Druva is building an exceptional reputation for helping organizations manage their data and giving them ransomware protection in this increasingly challenging threat landscape."