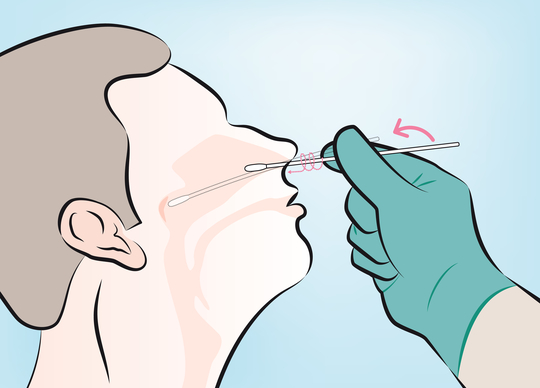 Dotz Nano Limited has entered into a distribution agreement with ScienceVision Sdn Bhd (ScienceVision) to promote, sell and distribute its nasopharyngeal swab and saliva-based SARS-CoV-2 virus detection technology (the Dotz Test Kits) in Malaysia.
The distribution agreement is effective immediately for an initial three-year term, granting ScienceVision the right to sell the Dotz Test Kits in Malaysia with conditional exclusivity subject to minimum first-year purchase orders of US$600,000 being met.<
If ScienceVision does not meet its minimum first-year purchase order amount, Dotz has the right to terminate its exclusivity and/or distribution rights.
All orders under the distribution agreement require payment on commercially standard payment terms.
Under the agreement, ScienceVision may appoint sub-distributors subject to Dotz's approval. Unless terminated by either party in accordance with the agreement terms, the distribution agreement provides for its automatic renewal for additional one-year periods on a non-exclusive basis.
The distribution agreement may be terminated by either party with 90 days' prior written notice.
Subject to customer demand, Dotz believes this new distribution agreement may result in significant new purchase orders. However, there is no certainty that any new purchase orders will be received or that they will be material. Dotz will continue to update the market in accordance with its continuous disclosure obligations.
ScienceVision represents Dotz's third distributor for its SARS-CoV-2 virus detection technology, following recent distribution agreements with El Alamo and Hygiene Links covering Paraguay, Egypt, Sudan and the UAE.
While Dotz has obtained a CE Mark for both its nasopharyngeal swab and saliva-based Dotz Test Kits, which clears the product for sale in the European Union, Malaysia has additional local regulatory requirements to sell the Dotz Test Kits to the private and public sector, including registration and
validation by the relevant local authorities.
ScienceVision has obtained the relevant additional local regulatory approvals and authorisations to enable the product to be sold to the private sector in Malaysia (it is not currently intended that the Dotz Test Kits will be sold to the public sector in Malaysia).
Dotz has applied for a US FDA Emergency Use Authorisation for its Dotz Test Kits, following a successful blind clinical trial of the nasopharyngeal swab Dotz Test Kits on 73 subjects in the US2.
The Dotz Test Kits will be exported to Malaysia by Dotz's manufacturer, currently US based Systaaq Diagnostic Products (who has the relevant export permits to do so). Obtaining the relevant import permits in Malaysia is the responsibility of ScienceVision.
Dotz CEO Gideon Shmuel said, "As travel restrictions ease globally, the need to accurately and quickly test for SARS-CoV-2 becomes paramount. Our SARS-CoV-2 virus detection technology is ideal for countries that are heavily dependent on tourism, providing a cost-effective and timely testing method. This new distribution agreement provides us with a foothold in Malaysia at a time when it is reopening to tourists for the first time in 18 months. Our saliva-based Dotz Test Kits are significantly less invasive than standard nasopharyngeal swab tests, and are suitable for young children. Dotz remains focused on commercialising its diagnostic technology, and we have a large, global market opportunity. ScienceVision is an established and reputable distributor in Malaysia, enabling Dotz to leverage its established sales channels and customer networks."