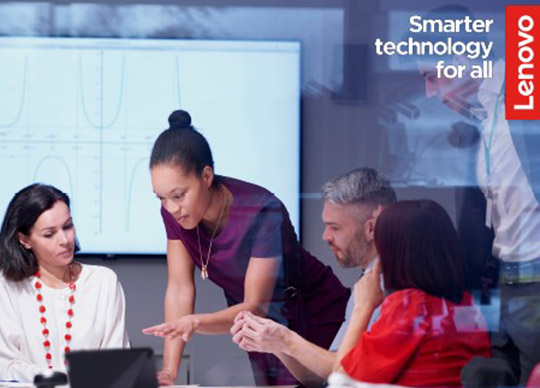 Lenovo has released Digital Workplace Solutions (DWS) to boost the productivity and resilience of Singapore's digital workforce in growth and innovation sectors, supporting the city's ambition to accelerate its digital economy.
This managed services portfolio of intelligent tools and systems alleviates the pressure of an increasingly hybrid workforce on Singapore IT leaders.
According to Lenovo's Global CIO Study 2023, a third of CIOs here feel that their teams need to be more resilient in the face of current and upcoming challenges, and half (53%) cite managing a remote workforce as "extremely challenging" or "very challenging".
Digital Workplace Solutions offers a full spectrum of solutions that improve workplace productivity and security, and support employee satisfaction and performance.
This includes advisory services, persona-based configurations that fit different digital user personas, and an automated, self-service desk.
The latest technology updates to Digital Workspace Solutions comprises AI-driven threat detection, which anticipates attacks on the device's system, and AI-empowered support which preempts issues before they take place in the device.
IDC's 2023 whitepaper, Enable Workplace Transformation with Intelligent Digital Workspaces emphasizes why these features are important, citing that "the primary differentiator of the intelligent digital workspace is intelligence. Intelligence is what personalizes the workspace for end users and provides the specific resources that a worker needs for the task at hand."
You can read the full report here.