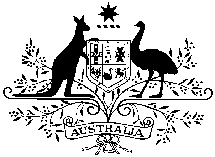 The Australian Customs and Border Protection Service (ACBPS) is warning importers about the dangers of trying to bring prohibited weapons into Australia.
ACBPS officers, with support from Victoria Police, executed warrants in Melbourne as part of an investigation into the alleged importation of various illegal weapons.
The investigation began in March, when ACBPS officers at the Melbourne Gateway Facility intercepted various weapons in consignments allegedly addressed to a premises in Hallam.
Since then, 11 separate consignments have been intercepted by ACBPS containing 30 items identified as prohibited weapons. They include:
electric shock devices
anti-personnel sprays
knuckle dusters
automatic knives, trench knives, and a dagger.
An additional anti-personnel spray, along with other evidential material was seized at an address in Hallam.
ACBPS National Manager Customs Enforcement Branch, David Nockels, congratulated all officers involved in stopping these weapons reaching the Australian community.
"As you can see, these weapons are not toys and could potentially be dangerous in the wrong hands," Mr Nockels said.
"The illegal importation of weapons is a serious matter and Customs and Border Protection will seek to investigate and prosecute importers."
"The maximum penalty for these offences is a fine of up to $425,000 and/or ten years gaol."
A Hallam man is assisting ACBPS investigators with their inquiries.