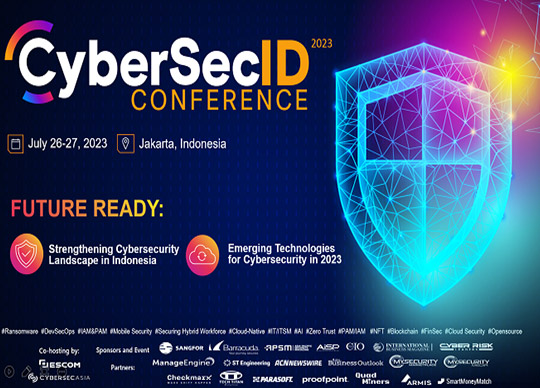 CyberSecAsia has announced that the CyberSecAsia Indonesia Conference will take place on July 26 & 27 in Jakarta, Indonesia.
The two-day conference will feature a range of keynote speeches, panel discussions, and interactive sessions covering topics such as threat intelligence, data protection, cloud security, devsecops, ransomware, AI/ML in cybersecurity and much more.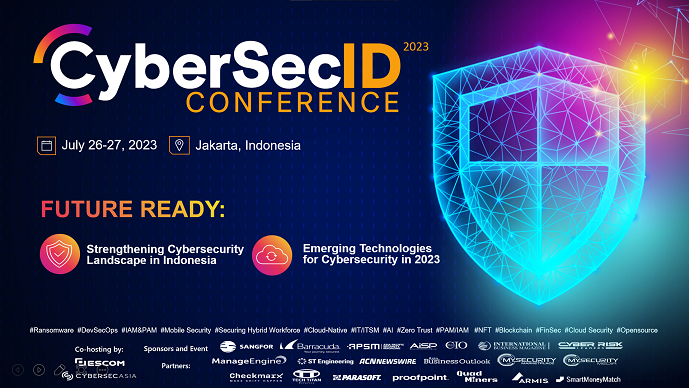 "We are excited to bring the CyberSecAsia Conference to Indonesia once again this year," said Bede Uwalaka, Event Producer of CyberSecAsia. "Indonesia is a key market for cybersecurity, and we believe that this event will provide a valuable opportunity for cybersecurity experts from across the region to share their insights and best practices."
The CyberSecAsia Indonesia Conference is expected to draw attendees from a variety of industries, including finance, healthcare, government, and technology. Attendees will have the opportunity to hear from and interact with a wide range of speakers, including cybersecurity leaders from some of the world's leading companies, as well as government officials, academics, and researchers.
"We are excited to welcome attendees to the CyberSecAsia Indonesia Conference and look forward to sharing insights, best practices, and the latest innovations in cybersecurity," said Bede. "With the growing threat of cyber attacks and data breaches, it is more important than ever for organizations to stay up-to-date on the latest trends and technologies in the field."