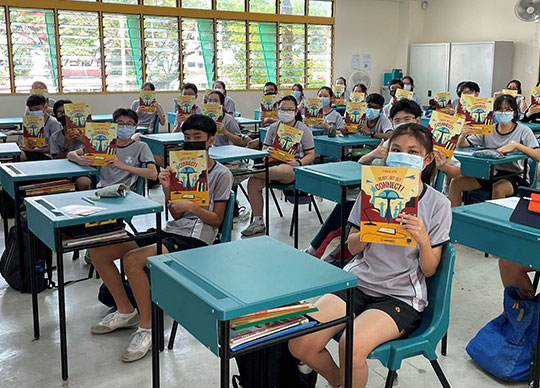 Cyberlite Books today announced a collaboration with Palo Alto Networks to bring cyber awareness and digital wellness education to primary and secondary schools in Singapore. An initiative supported by the Media Literacy Council and in support of the Digital for Life movement, the partnership will provide over 10,000 cybersafety workbooks and make the Palo Alto Networks Cyber A.C.E.S. (Activities in Cybersecurity Education for Students) Program available as training materials for teachers and parents.
Titled Ready, Get Set, Connect!, the cybersafety workbook is designed to break down complex cybersafety topics like phishing, fake news, and cyberbullying into exciting activities and bite-sized text to keep kids focused and engaged. Cyberlite's co-founders Nina Bual and Michelle Yao will be conducting interactive workshops based on the workbook for students, parents, and teachers at schools to further promote the importance of digital literacy and wellness.
The Palo Alto Networks Cyber A.C.E.S. program is designed to educate students from ages 5 to 15 with the skills they need to protect their digital future and become good digital citizens. Cyber A.C.E.S. is part of a comprehensive effort to drive social impact through cybersecurity education, employee engagement, community partnerships, alignment with the academic curriculum, and diversifying the future talent pipeline.
The increase of children's screen times since the start of the pandemic has contributed to the rise in cyberbullying cases and phishing attacks online. Parents are worried, yet little is done to increase awareness and education about being smart online.