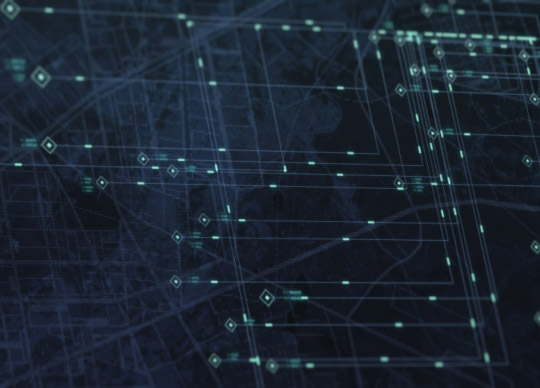 Outstanding innovations from Singapore's government agencies were celebrated at the 43rd annual global Esri User Conference.
During the event, Esri presented the Land Transport Authority (LTA), National Parks Board (NParks) and Public Utilities Board (PUB) with individual Special Achievement in GIS (SAG) Awards. Selected from hundreds of thousands of organisations worldwide, the accolades recognise the remarkable contributions of the respective agencies in utilising geospatial (GIS) technology to advance tree management efforts, ensure water security, and raise land transport efficiency.
Mr Joe Lee, CEO of Esri Singapore, commended the pioneering efforts of LTA, NParks, and PUB in leveraging geospatial technology to improve Singapore's liveability, sustainability and efficiency.
"GIS technology has been an integral part of Singapore's journey to being the world's leading smart nation, acting as an unbreakable platform to innovate on. By capitalising on the force multiplying effect of GIS technology, we have not only expanded our horizons and elevated our thinking but boosted the level of precision available to decision-makers tasked with shaping our nation's future," Mr Lee said.
NParks' Tree Registry System
NParks manages around six million trees, including two million urban trees along roads and in its parks, gardens and state land. As Singapore transforms into a City in Nature, NParks is intensifying greenery and has embarked on the OneMillionTrees movement, which aims to engage the community to plant one million more trees by 2030. To date, more than 560,000 trees have been planted under this movement.
To further enhance NParks' tree management regime, NParks developed a Tree Registry System (TRS) to keep track of tree species of interest, such as storm-vulnerable trees in urban areas, and suggest appropriate maintenance or replacement programmes. Together with the provision of training programmes for tree care professionals, the system has enhanced the capacity of various stakeholders to care for their trees and improve public safety.
In addition, TRS guides the tree management approach across different tree care agencies, enhancing their capacity to manage their respective tree populations in alignment with best practices. To date, all town councils and several public agencies are leveraging TRS.
"NParks is honoured to receive the Special Achievement in GIS Award, which is a testament to our ongoing efforts to leverage technology to enhance our rigorous tree inspection and maintenance regime and raise productivity. Through GIS technology and digital tools such as the task scheduler application, we allow arborists to better visualise trees mapped on a GIS platform and plan for tree inspections. At the same time, TRS provides a centralised database of information on Singapore's urban trees, allowing arborists and other stakeholders to collectively enhance our tree management approach as we transform Singapore into a City in Nature," said Mr Tan Chong Lee, Assistant Chief Executive Officer, NParks.
LTA's Ignite Platform
LTA won the SAG for its in-house developed Geospatial Ignite Platform, which aims to reduce entry barriers to GIS and build up a citizen developer community across LTA to improve planning, operations and situation awareness, decision making and service delivery.
The Ignite platform is made accessible to all LTA officers by fusing large amounts of geospatial data from multiple sources to enable a one-stop place where LTA officers can discover, visualise and analyse GIS data. It also provides a suite of low code geospatial tools for business users to create simple GIS applications on their own.
To date, LTA users have created various GIS applications in Ignite such as a web portal to understand hotspots of accessibility to public transport; a mobile application to disseminate information for community engagement purposes; a suite of GIS-centric dashboards to support road and rail maintenance regimens; a CCTV application to monitor progress of construction project sites; and many more.
Mr Peter Quek, Group Director for IT, Cybersecurity & Digital Services, LTA, said, "GIS is a common technology stack used across various business groups in LTA. Our approach is to democratise GIS so that it becomes a common tool that could be used by most officers to solve their daily work problems. To do so, we are also building up the digital capability of users via carefully curated GIS competency training. This approach has enabled us to develop more GIS applications in a shorter time to serve various organisation needs".
PUB's Geographic Resource and Information System (GERI)
As the national water agency, PUB's mission is to provide a safe and sustainable water supply for Singapore. GERI plays a critical role in supporting PUB's water operations, infrastructure planning and service delivery.
GERI streamlines operations across the entire water network, enabling the gathering of data from multiple sources of operations. Since its inception in 2010, GERI has undergone a system refresh and is being upgraded in two phases this year. Some of the key enhancements include a common user interface with end-to-end planning workflow, new GIS modelling capabilities with configurable templates supporting data rules as well as improved network tracing capabilities.
Mr Lim Kim Shin, PUB's Chief Information Officer, said: "GERI has been an important tool in our digitalisation efforts as PUB transitions to a SMART utility of the future. We have been improving the functions over the years so that it can provide more timely, accurate and granular data and insights to better support our officers' daily work, optimise our assets, increase efficiencies and build resiliency into our operations. The improved data visualisation and modelling tools provide us greater visibility and understanding of how our water assets, such as pipes, are performing and where we need to focus our resources on to ensure our water quality and supply. This also enhances PUB's customer service and emergency response."