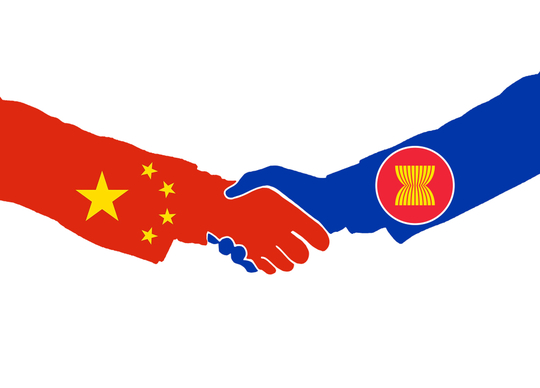 By Staff Writer
China has pushed to deepen ties with the Association of Southeast Asian Nations (ASEAN) member nations at a virtual conference held on Monday, November 22. The conference commemorated the 30th anniversary of ASEAN-China dialogue relations.
Except for Myanmar, all ASEAN member nations attended Monday's conference, where China attempted to hose down rising geo-political tensions in the region.
Attendees at the conference included Chinese President Xi Jinping, Indonesia President Joko Widodo, Philippines President Rodrigo Duterte, and Malaysia Prime Minister Ismail Sabri Yaakob.
Xi Jinping co-chaired the conference with Sultan Haji Hassanal Bolkiah, Sultan and Yang Di-Pertuan of Brunei Darussalam.
The conference discussed political and security, economic, socio-cultural, and regional and international cooperation. In a statement marking the conference, ASEAN said member nations agreed to cooperate in all fields that contributed to building an open, inclusive, and sustainable region.
Monday's conference also re-affirmed ASEAN's commitment to a region free from nuclear weapons and other weapons of mass destruction. ASEAN also supports global efforts on disarmament, non-proliferation and civilian uses of nuclear energy.
China ramped up the charm offensive on Monday as tensions rise in neighbouring nations over China's activities in the South China Sea.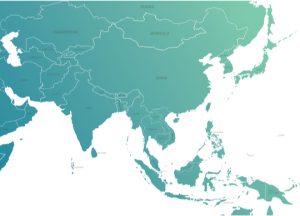 Xi Jinping offered US$1.5 billion in development aid to ASEAN nations over the next three years, 150 million COVID-19 vaccine doses, and assured ASEAN members China wanted to get along with them and not be perceived as a bully.
"China was, is, and will always be ASEAN's good neighbour, good friend, and good partner," President Jinping told the conference. "China will never seek hegemony, still less bully smaller countries."
In the conference communique, ASEAN said its ties with China were a good example of regional cooperation that contributed significantly to peace, stability, development, and prosperity in the Asia-Pacific region.
Chinese state media said Monday's conference marked a further sidelining of the US in the Asia-Pacific region.
"I think China also clearly wants to upgrade strategic ties with ASEAN, to a Comprehensive Strategic Partnership, and also wants to heavily advertise that, unlike the US, China is closely involved with the extensive economic integration currently underway in Southeast Asia," Josh Kurlantzick, Southeast Asia fellow at the Council on Foreign Relations, told Aljazeera news agency.
The Philippines was the only nation to offer a dissenting view at the conference. Ongoing Chinese expansion in the South China Sea, including into disputed territory, has dismayed The Philippines.
Last week, Chinese coast guard vessels allegedly blocked and used water cannons on resupply boats headed towards a Philippine-occupied atoll in the sea.
President Rodrigo Duterte said the incident "does not speak well of the relations between our nations."
Meanwhile, Xi Jinping's support on Monday for a nuclear-free region was interpreted as a criticism of AUKUS, the recent security pact between Australia, the US, and the UK that includes equipping Australia with nuclear-powered submarines.
The Chinese President confirmed he was ready to sign the Protocol to the Treaty on the Southeast Asia Nuclear-Weapon-Free Zone as soon as possible.
Australia's deepening security and military ties with the US remain at odds with China's push to become the dominant power in the Asia-Pacific region.