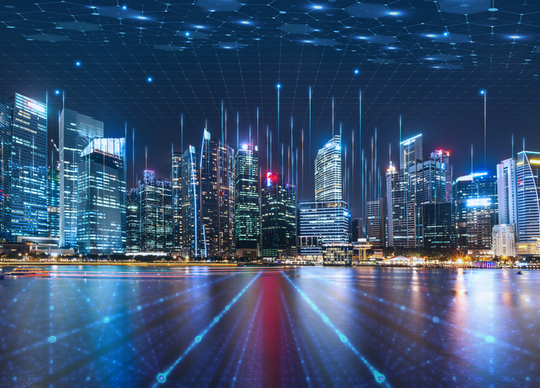 Following the announcement of its fifteenth annual EMEA forum in Barcelona from 18 to 20 October, Canalys has now revealed that Singapore will host its tenth annual Canalys Forum APAC from 15 to 17 November. Singapore was the location of the first Canalys Channels Forum APAC in 2012, making it the perfect city to celebrate the regional event's tenth anniversary.
As the world begins to enjoy face-to-face engagement again, Canalys VP of Events Gemma Edwards said, "We are thrilled to be bringing the channel together in EMEA and APAC. The Canalys Forums always aim to give their audiences an experience, rather than just an event. They are famously held in beautiful locations, and seeing our audience connect over a 5km Sunrise Run along the Barcelona boardwalk or over cocktails on the beach will be a real joy."
Edwards added, "The experience is also distinct because of the audience – the forums bring together channel-committed vendors, distributors and their partners in an independent setting that puts the channel first."
"This year's theme is 'Spark', as we know the events will spark impactful conversations, deliver unique channel insights through meaningful content and create business opportunities through both face-to-face and virtual meetings."
As the first wave of sponsors is announced, HP Inc and Lenovo will join the forums again worldwide as Platinum Sponsors. AMD, APC by Schneider Electric and Vertiv will join as Gold Sponsors, Eaton and Acer as Silver Sponsors, and Dynabook, Fujitsu, NetApp, N-able, Check Point and Cradlepoint as Bronze Sponsors.
DISTRIBUTOR AND PARTNER SUPPORT
Canalys has also announced two more major distributors, Redington Group and Exclusive Networks, have come onboard for the 2022 forums.
Redington Group and Exclusive Networks join more than 20 of the most significant distributors operating in the channel: ALSO, Arrow Electronics, Axiz, Compuwave, Dicker Data, e92plus, Esprinet, Exertis, Giacom, Infinigate, Logicom, Networld, Nuvias, Prianto, QBS Software, SEC Datacom, Soft Solutions, Synnex Technology International Corporation, Tech Data, VST ECS and Westcoast.
Participating distributors agree to invite their top channel partners to attend the face-to-face events, ensuring a truly pan-regional mix of leading partners from a diverse mix of countries.
Canalys' Platinum Partnerships will also return in 2022, where top regional partners will share their specialist knowledge, educate the vendor community and "spark" conversation. SCC and Softcat join the first wave of Platinum Partners to show their support for this year's forums.
DIGITAL AMPLIFICATION
Charlotte Woodward, APAC Events Manager, said "The Canalys Forums always had a 'digital first' approach, with the intuitive, live meeting system prompting events jampacked with meetings."
"But the last two years of virtual engagement have increased expectations around the role of digital for in-person and virtual events that we cannot ignore. In 2022, the Forums' digital tools will support hybrid viewing, registration and meeting opportunities, ensuring that we continue to give our attendees a voice to communicate."
Gemma Edwards added, "The LATAM forum – now in its eighth year – will continue to benefit from virtual engagement. Increased audience sizes, Canalys insight and on-demand content have allowed the community to communicate in a manner that is different but just as meaningful."