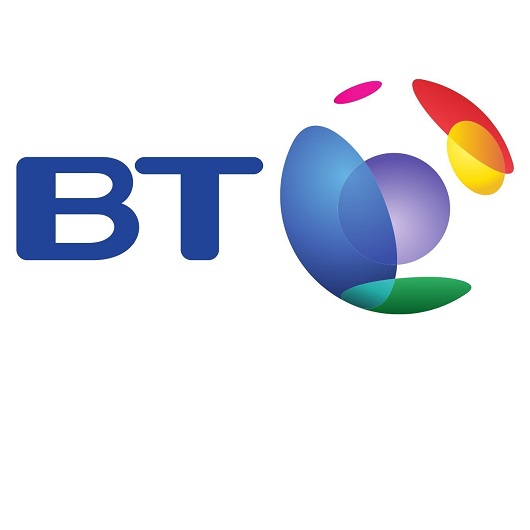 Collaboration with DCI and Equinix makes BT the first global operator with private cloud infrastructure in Indonesia
BT, DCI Indonesia and Equinix have announced that they are working together to provide private cloud infrastructure in Indonesia.
By using BT's private cloud solutions as part of the BT Compute portfolio, enterprises active in Indonesia will now be able to reap the full benefits of the cloud to realise their digital transformation, launch new services more rapidly, mitigate risks, reduce costs and focus on business growth. The combination of BT and DCI data centre capabilities also enables international businesses expanding into Indonesia to accelerate market entry, as they no longer need to invest time and resources to set up their own data centre infrastructure and deploy business critical applications.
Ron Totton, Southeast Asia managing director, BT, said, "Indonesia is a promising market for BT, where demand for private cloud and data centre services is growing fast, especially in sectors such as Finance, Energy, and the Telecom Industry. This collaboration with DCI builds on our Cloud of Clouds portfolio strategy and is aligned to our ambition to be the world's leading cloud services integrator. This will help give BT customers a competitive advantage in Indonesia and beyond."
Through this collaboration, BT becomes the first global networked IT services provider to offer private cloud infrastructure in Indonesia. BT will be hosting its Point of Presence in DCI's data centre. By using the BT Private Compute platform, businesses can run a full range of applications, from network and storage to computing and security without having to invest into their own cloud infrastructure. DCI Indonesia is the only tier-IV data centre service provider in Indonesia providing the most stringent service level agreement of 99.999% uptime through dual configuration infrastructure that ensures redundancy.
"DCI is well-positioned to support the BT Private Compute platform. With DCI's fault-tolerant infrastructure, strong financial ecosystem and global interconnection through Equinix's Cloud Exchange, we believe our collaboration will provide BT's customers with the best-in-class service in Indonesia," said Marina Budiman, president director of DCI.
"We are proud to accelerate businesses performance and opportunity for the Indonesian market through our collaboration with BT and DCI. By leveraging our global footprint of interconnections and established business ecosystems, customers will be able to reap the benefits of new and innovative services to advance their business," says Clement Goh, managing director, South Asia for Equinix.
Last year, BT was awarded the Siskomdat licence, enabling it to offer its portfolio of networked IT services and applications directly to customers in Indonesia.
BT was named Best Managed Services Provider on five occasions at the annual Telecom Asia Awards. BT was also recently recognised for the third consecutive year by Gartner Inc. in its 2016 Critical Capabilities Report for Network Services in Asia Pacific, where it received the highest score in the Extended Domestic Network use case, one of four use cases assessed in the report.
BT has operated in Asia Pacific since 1985. Hong Kong is the regional headquarters of BT's operations across Asia Pacific, the Middle East and Africa (AMEA). BT now supports more than 1,000 corporate customers from 26 offices across the region.
About BT
BT's purpose is to use the power of communications to make a better world. It is one of the world's leading providers of communications services and solutions, serving customers in 180 countries. Its principal activities include the provision of networked IT services globally; local, national and international telecommunications services to its customers for use at home, at work and on the move; broadband, TV and internet products and services; and converged fixed-mobile products and services.  BT consists of six customer-facing lines of business: Global Services, Business and Public Sector, Consumer, EE, Wholesale and Ventures, and Openreach.
For the year ended 31 March 2016, BT Group's reported revenue was £19,042m with reported profit before taxation of £3,029m.
British Telecommunications plc (BT) is a wholly-owned subsidiary of BT Group plc and encompasses virtually all businesses and assets of the BT Group. BT Group plc is listed on stock exchanges in London and New York.
For more information, visit www.btplc.com
About DCI
DCI was established as an enabler for business community by providing a reliable, well networked and well managed carrier neutral Data Center Infrastructure Services in Indonesia with most aggressive SLA of 99.999% guaranteed uptime to support customers' business growth.
Located in prime industry area, DCI data center is only 40 kilometers away from Jakarta central business district. Engaged with Equinix' global operation standard and procedures and facilitated with top notch data center equipment to give maximum availability for customers to access their most mission critical assets.
DCI Indonesia has zero history of downtime since the first time it serves the market. This exceptional performance comes from solid experience from industry players with more than 20 years of experience in information technology, data center services and infrastructure management.
For more information, visit www.dci-indonesia.com
About Equinix
Equinix, Inc. connects the world's leading businesses to their customers, employees and partners inside the most interconnected data centers. In 40 markets across five continents, Equinix is where companies come together to realize new opportunities and accelerate their business, IT and cloud strategies. www.equinix.com.