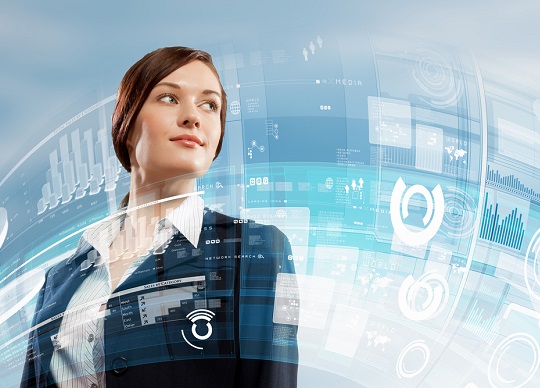 By: Niyati Shah, Product Marketing Manager, at Synopsys Software Integrity Group
In this digital era, technology is an integral part of our lives. What we buy; how we sleep, eat, and work; and how we meet and communicate with each other — it's all done through technology. Some of the twenty-first century's greatest inventions — 3D printing, augmented reality, gene editing, or even 5G technology — have an enormous impact on how human lives are lived today.
So I was taken aback to learn that women make up only 26% of the workforce in today's technology industry, and that compelled me to think deeply about my own personal experiences. I have been fortunate to be part of Fortune 500 tech companies where the culture promoted equality and inclusiveness. Despite that, I still faced situations where the most important projects were given to male coworkers because I had to leave by 5 p.m. to pick up my son.
Many times in boardrooms and executive meetings, I was the only woman present and I had to fight to have my voice heard. At times, people judged my ability because I was woman. I had to overcome these challenges and persevere, trusting my own abilities, and most importantly, surrounding myself with great female mentors and creating a circle of trust.
Current state of women in tech
Despite having the qualifications for a job, women in tech often have to take a backseat due to juggling their families and career. According to NBC News, nearly 2.4 million women left or lost their jobs since the start of the COVID-19 pandemic — about 30% more than men. This is largely because many women were forced to choose between caring for their children at home and working. We now have significantly fewer female leaders, entrepreneurs, and IT professionals.
These statistics clearly show that a transformation is required in how we are operating. It's time for a change. But how can women who want to work in the tech industry overcome the challenges we're facing, particularly during a pandemic that has only exacerbated the problem?
Five tips for breaking into the tech industry
1. Find a mentor
Never underestimate the power of mentorship. Mentors help women gain insight into professional and personal growth opportunities. The support of a mentor can help guide and empower women as they make career decisions, identify goals within their career path, and build stronger professional networks. And when women are empowered, they're more likely to pursue leadership roles. Throughout my career, I have been fortunate to have mentors who coached me and trusted me and my abilities. At Synopsys, I am extremely fortunate to have Meera Rao as my mentor.
2. Participate in networking and conference events
Professional events and conferences offer opportunities to expand your network and aid in professional development. Events such as Watermark Conferences for Women, Emerging Leaders Connect, and Connected Women introduced me to like-minded women professionals and helped me build a network and create a group of trusted colleagues.
3. Invest in your training
As the technology industry evolves, so do the skills required of those working in the field. There are many workshops, certification programs, and courses that you can take to advance your professional and personal skills. I am a big believer in continuous learning and ongoing development. I have successfully completed a data analytics certification from Wharton Executive Education Professional Development Program, and I recently completed Certificate on Scrum Master, earned a Six Sigma Yellow Belt and certification, and will soon be taking a training on artificial intelligence and data science through the University of Chicago.
How can you get started? Mentors can help you understand what skills are most valued in your field. You can also look at some of the required skillsets in your desired career path to determine what development topics or interests it would be beneficial to pursue.
4. Be an advocate for yourself
Women need to be advocates for others, but they also need to be advocates for themselves. Never be afraid to speak up for yourself and go after what you want. A tip I've shared with my mentees is to never be afraid to ask, "Could I have an opportunity to try?" Don't hold yourself back in your professional career because of fear and self-doubt. Prioritise yourself and follow your goals and dreams.
5. Find companies committed to diversity and inclusion
Taking proactive measures to ensure you have the support, skills, and confidence you need to be successful is important, but the environment you work in can also impact your success. Look for companies that play an active role in their diversity and inclusion initiatives. Ask questions during the interview process to understand what commitments they've pledged to help empower women within their organisation.
A positive outlook for women in tech
We clearly have a long way to go before we can say we live in a society where men and women are always treated equally. But despite the adversity, women have made — and are continuing to make — significant progress. Speaking from my own experience, the women I know — my peers, my managers, my friends, and my colleagues — live very well-balanced lives of family, kids, home responsibility, and work responsibility. Today, women in tech don't shy away for standing up for themselves, including asking for pay raises and promotions. These are refreshingly positive changes to me.