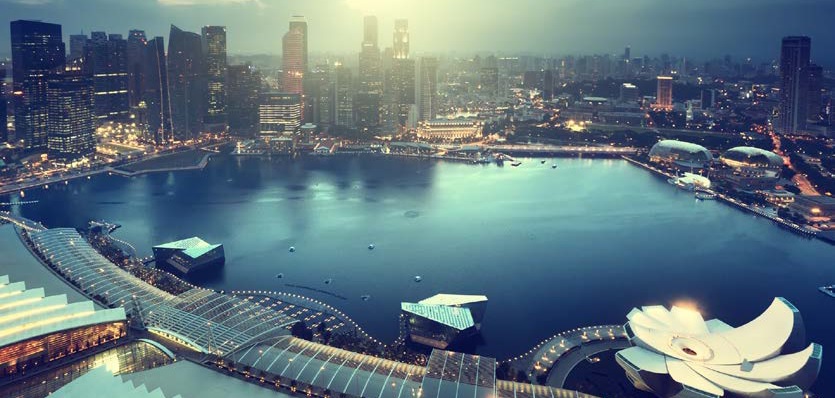 Facilitated by MySecurity Media, the Australian delegation in Singapore on the 4th July, was suitably hosted at the Dallas Restaurant, atop the Suntec Sky Garden at the Suntec Convention Centre, courtesy of INTERPOL World 2017.
Opened and addressed by the Australian Ambassador for Cyber Affairs, Dr. Tobias Feakin and accompanied by Zoe Hawkins, Cyber Policy Officer with the Department of Foreign Affairs, the delegation luncheon was attended by representatives of INTERPOL, Australian High Commission, Australian Federal Police, Australian Strategic Policy Institute and the Aerospace Maritime and Defence Foundation of Australia Ltd, attending to promote the CIVSEC 2018 Congress in Melbourne in May 2018. Guests were delegation supporter Kaspersky Lab's Vice President for Public Affairs and Asia Pacific Managing Director and Oracle's Australian representatives and Global Director, Public Safety & Justice Solutions. Local support was received from the Singapore Chapter Chair of ISACA and MySecurity Media's Singapore Correspondent.
With the INTERPOL Congress theme on Day 1 focused on Cybersecurity, the luncheon conversation centred around the need for continued collaboration, reporting cybercrimes to police and the threats and opportunities cybercrime has for business and industry. Importantly, there is also the need for continuing business opportunities with developing a cybersecurity industry, trading between Singapore and Australia.
On the second day of the INTERPOL World Congress, the Australian delegation, accompanied by the Australian Federal Police, toured the INTERPOL Global Innovation Complex, visiting the Digital Forensics Lab, Command and Control Centre and the Cyber Fusion Centre. Sponsored by Kaspersky Lab, MySecurity Media also attended the Opening of the company's new Singapore Office and seminar series…Click HERE to read full article.