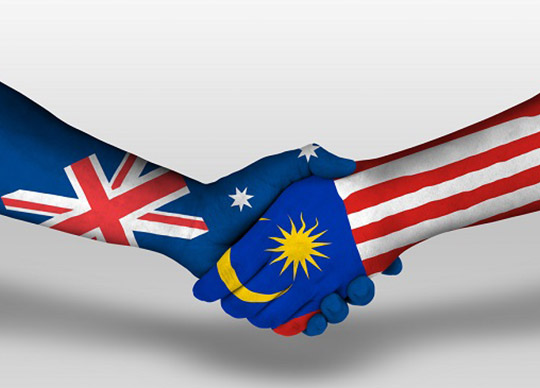 The University of Melbourne (UoM) is helping to develop Malaysia's cyber incident response capability.
The project is funded by the Australian Department of Foreign Affairs and Trade (DFAT) and supported by the National Cyber Security Agency of Malaysia (NACSA).
The collaboration with Universiti Kebangsaan Malaysia (UKM) will see a joint team of UoM-UKM researchers build a reference model. This will assess practical cyber incident responses in organisations.
The project aims to support the development of Malaysia's cyber-resilience. This is an objective of Australia's Comprehensive Strategic Partnership (CSP) with Malaysia.
Cyber Resilience Forum 2022
Kicking off the research project was the Cyber Resilience Forum held on Oct 5, 2022. This was organised jointly by UKM and UoM.
The forum was attended by High Commissioner to Malaysia Justin Lee, the Deputy Director of Malaysia's National Security Council, and the chief information and security officers (CISOs) of Maybank, Maxis and Petronas.
The aim of the forum was to provide a platform for both industry and academics to gain knowledge on cybersecurity best practices employed within organisations.
Austrade promotes partnership with Melbourne University
Austrade has played a vital role in the cybersecurity collaboration, according to Dr Atif Ahmad, Associate Professor and Deputy Director for the Academic Centre of Cyber Security Excellence at the University of Melbourne and Current Visiting Associate Professor at UKM.
'The joint cyber research team from the University of Melbourne and Universiti Kebangsaan Malaysia would like to acknowledge the critical role that Austrade has played and continues to play in supporting the cyber capacity building project from conceptualisation to implementation,' he said.
'Austrade helped us to build relationships with key stakeholders in government and industry, and secure the support and endorsements necessary to collect empirical data from Malaysian organisations.'
Benchmarking performance in Australian and Malaysia
Phase two will commence in May 2023 and involve three case studies. It will provide a benchmarking report for Malaysian organisations and NACSA. This report will compare the practices of Malaysian organisations against a leading Australasian financial organisation.
Up to 100 cybersecurity managers and executives across several critical infrastructure sectors will be trained on how to evaluate incident-response practices.
The project will produce a reference model to assess cyber incident response practices in Malaysian organisations.
Opportunities for Australian cyber security
Cybersecurity has been identified as one of six industry sectors vital for the Australian economy. The industry is growing quickly, with sales expected to grow to A$7.6 billion by 2024.
It is also a key area of collaboration between Malaysia and Australia supported by the Austrade-Malaysia Digital Economy Corporation (MDEC) Memorandum of Understanding (MoU) on digital collaboration, signed in 2020.
As both countries seek to further develop cyber capabilities and raise organisational cyber posture, the MDEC MoU provides unique opportunities for collaboration.