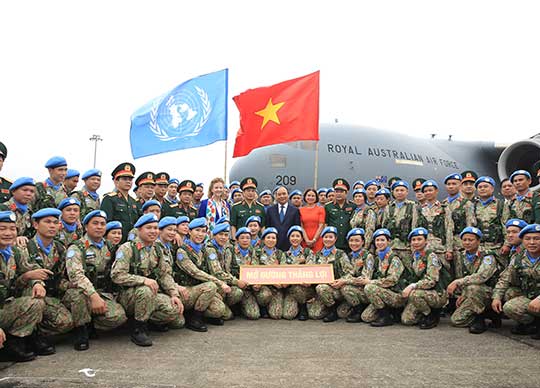 The Australian Defence Force says Australia is committed to deepening bilateral ties with its regional and strategic partners, including the shared and growing peacekeeping relationship with Vietnam.
In recent years, Australia has supported Vietnam's peacekeeping mission to the United Nations Mission in South Sudan (UNMISS) through specialist peacekeeping training, equipment, and strategic airlift support.
The ADF says Australia is strengthening peacekeeping cooperation with Vietnam by providing strategic airlift support to its peacekeeping mission in South Sudan.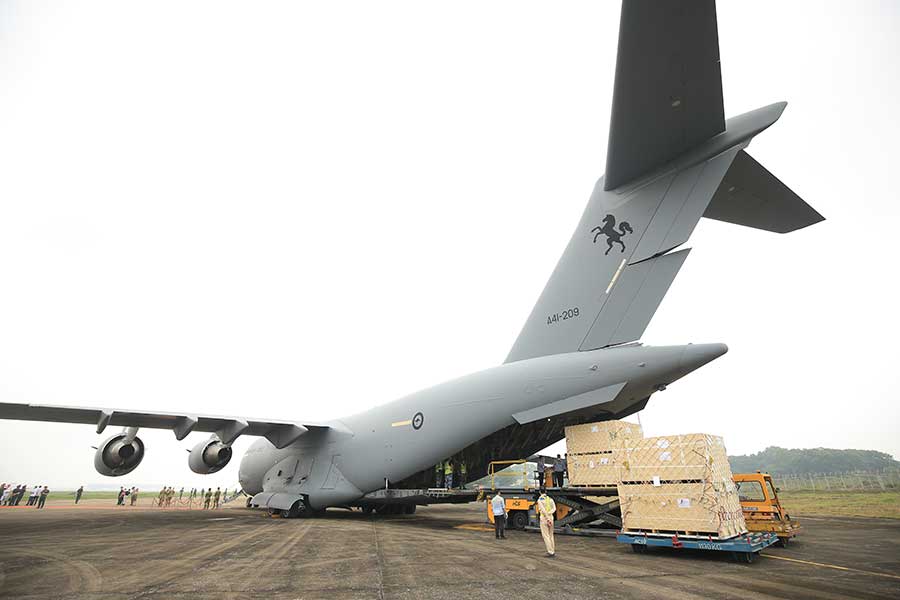 A Royal Australian Air Force C-17A Globemaster will transport Vietnam People's Army personnel, equipment, and medical supplies to and from Juba, South Sudan in April and May 2022.
President Nguyễn Xuân Phúc attended a farewell ceremony held in honour of the aircraft's departure from Hanoi, which marks the fourth time Australia has provided strategic airlift to Vietnam's UNMISS operation since 2018.