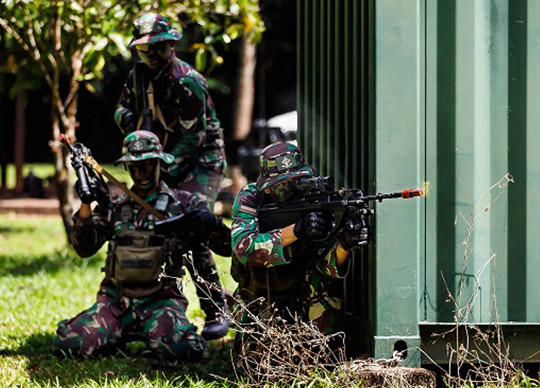 Two large-scale Army exercises came to a close in Townsville last week, with Australian and Indonesian military personnel participating in the Junior Officers' Combat Instructor Training (JOCIT) course and Exercise Sea Raider.
JOCIT builds on an important and enduring partnership between the Australian and Indonesian Armies. The training course is highly competitive, with successful students qualifying as junior combat instructors.
Run alternately in Australia and Indonesia, selection for the course is a mark of distinction, with many Indonesian senior officers having completed the programme early in their careers.
Chief of Army Lieutenant General Simon Stuart, AO, DSC, recently visited the Combat Training Centre in Townsville, Queensland where he highlighted the importance of bilateral activities.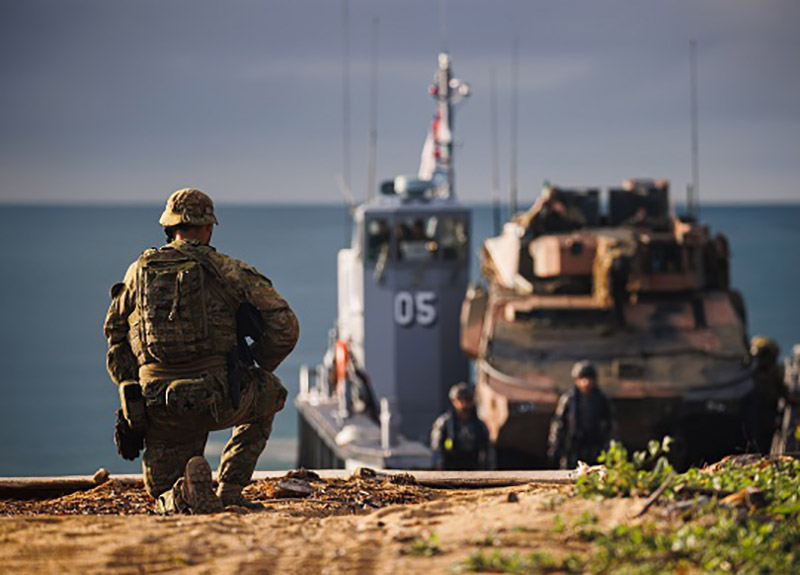 "This course is about two things: purpose and people," Lieutenant General Stuart said.
"We have a shared set of challenges and a shared set of interests. The relationships that are formed as we train and operate together are the ones we are going to rely on tomorrow, and in the future."
On completion of the training course, Lieutenant General Stuart, senior representatives of the Indonesian Army and JOCIT participants observed a live-fire training event at the Townsville High Range training area as part of Exercise Sea Raider.
Exercise Sea Raider is the culminating phase of the Sea Series of activities that focus on the certification of the Australian Amphibious Force by conducting joint amphibious operations.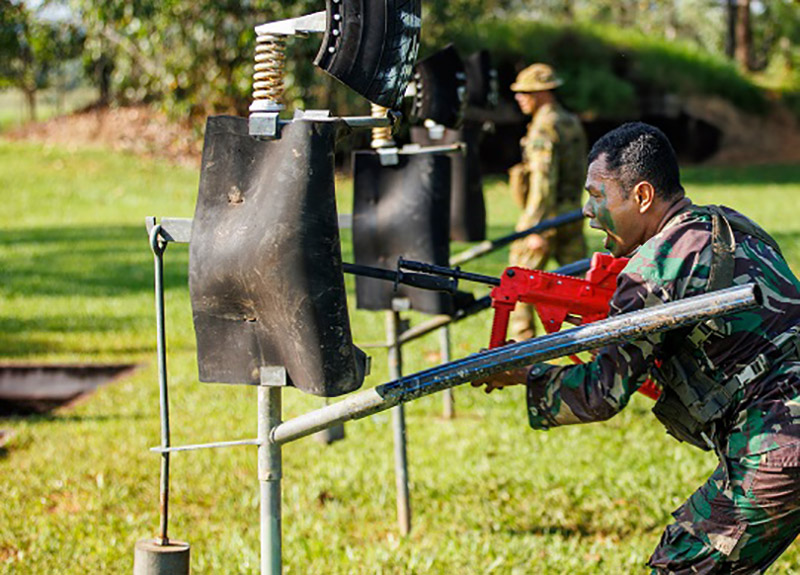 Lieutenant General Stuart said it was important for our regional neighbours to understand how this capability can be employed.
"Regional security has been a key theme throughout our partnership with the Indonesian Army and I am pleased they were able to see this training in action," he said.
"Exercise Sea Raider has been a fantastic hit out for our joint amphibious forces.
"It's exercised all parts of our system in a challenging and realistic environment that really demonstrates the value of our approach to training and the value of our Combat Training Centre.
"Identifying the capabilities and activities we need to develop, synchronise, and coordinate with our partners is the foundation for successful operations in our region."