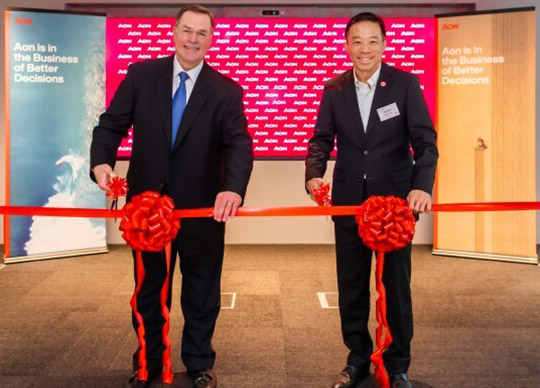 Aon has announced the launch of a new climate innovation hub in Singapore, supported by the Singapore Economic Development Board (EDB).
Building upon Aon's longstanding commitment to Singapore, the firm plans to invest over the next 10 years to further enhance its data, analytics, insights and solutions to better advise clients on emerging and evolving risks that are increasingly complex and interconnected. In addition, Aon plans to grow its Centre for Innovation and Analytics (ACIA) in Singapore, which houses the new hub, from nearly 180 colleagues to more than 350 colleagues over the same time period.
"Climate change is a reality, not a probability. In 2022, there were $313 billion in total economic losses from natural disasters globally—$299 billion of which was the result of weather and climate events," said Greg Case, CEO of Aon. "The acceleration of innovation and digitalisation will continue to influence the future of business. We look forward to working closely with the EDB to identify local talent, pursue innovation at scale and develop new solutions that help our clients make better-informed decisions around the world."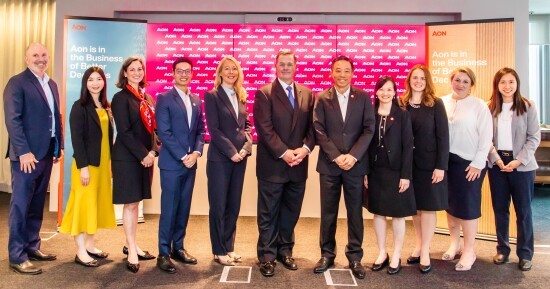 "Singapore is a leading innovation centre and a global leader on climate and resiliency; therefore, it is fitting that we establish our new climate hub here," said Anne Corona, CEO of the Asia Pacific region at Aon. "Through this hub, Aon will be able to provide better analytical capabilities and solutions, which will allow clients to have greater clarity and confidence to shape decisions that protect and grow their businesses. Aon will bring together the best of the firm and the expertise in Singapore to innovate to address new and emerging risks in climate, ESG, workforce resilience, digital client solutions and other key risk and human capital challenges."
"Aon's climate innovation hub will complement Singapore's growing ecosystem of sustainability solutions providers that can help businesses meet their climate commitments, support their energy transition and explore green growth opportunities. We look forward to partnering with Aon on this initiative and to bring together Aon's expertise and Singapore solutions providers to develop new and innovative solutions to tackle climate and sustainability challenges," said Png Cheong Boon, Chairman, EDB.