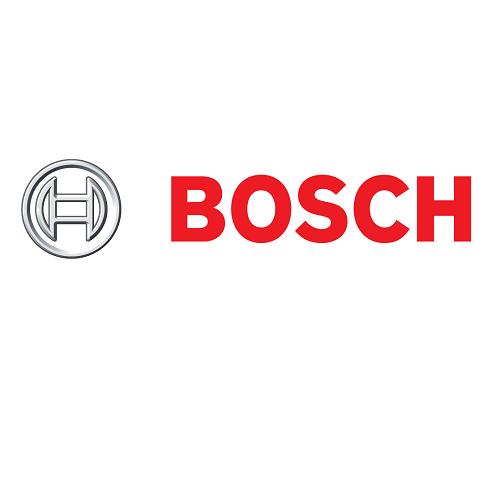 Software development centre in Singapore builds foundation for Internet of Things
Third-party sales of SGD 1.2 billion (780 million euros) and SGD 224 million
(147 million euros) in Southeast Asia and Singapore respectively
Workforce in Southeast Asia grew to over 6,800 associates
Software development centre in Singapore creates building blocks for the Internet
of Things
Bosch has ended its 2015 fiscal year with SGD 1.2 billion (780 million euros) in consolidated sales in Southeast Asia. The full acquisition of two former fifty-fifty joint ventures, BSH Hausgeräte GmbH and Robert Bosch Automotive Steering GmbH, pushed sales up by almost SGD 120 million (78 million euros), or 12 percent. Bosch saw healthy growth in its operations as well; calculated on a comparable basis, sales in Southeast Asia grew by over five percent compared to the previous year. The company's workforce in the region increased by almost eight percent to over 6,800 associates during the same time-period. In Singapore, sales to third parties registered at SGD 224 million (147 million euros) for 2015 and headcount stood at around 910 associates.
"Against a challenging business environment in Southeast Asia, many of our business divisions have performed well, particularly in promising markets such as Vietnam and the Philippines, as well as the automotive hub of Thailand. With our products 'invented for life', we help make a difference in the region," said Martin Hayes, president of Bosch in Southeast Asia. "To succeed in a dynamic and fastchanging landscape, we must be agile and adapt to new ways of seizing opportunities. This includes developing new business models, strengthening our collaboration with partners and like-minded innovators, and widening the online portfolio of our consumer-centric products."
Development of Bosch business sectors in 2015
Bosch's Mobility Solutions business sector achieved double-digit growth in Southeast Asia. The Automotive Aftermarket division is gaining traction in its offhighway segment, and will stay on the course of continuous growth by expanding its product offerings for this market. The division will also focus its efforts in mining-intensive markets such as Indonesia, Vietnam, Thailand, and Myanmar.
The Industrial Technology business sector experienced positive developments with packaging technologies for the food manufacturing and pharmaceutical industries. However, it was affected by the global weakening of the mechanical engineering segment as well as the slowing down of the oil and gas industry.
The Consumer Goods business sector, comprising Bosch's power tools and home appliances activities, experienced strong growth across Southeast Asia partly due to sales from online platforms. The Power Tools division outperformed the industry in this region, including Singapore despite a cooled residential construction industry in the country.
Across Southeast Asia, Bosch helped the manufacturing and real estate industries with innovative solutions from its Energy and Building Technology business sector. 2015 was a record year for the Thermotechnology division as it secured key projects in the food and beverage (F&B) and healthcare industries, and aims to expand its heating, ventilation and air conditioning (HVAC) portfolio in this region. Conference, public address, fire alarm, and internet-enabled (IP) video systems were the main drivers that enabled the Security Systems division to secure and equip commercial developments, key infrastructure and installations, as well as conference venues. The division experienced strong growth in Singapore and Malaysia as well as in eveloping markets such as Indonesia and Vietnam, and will be enhancing its offerings in the domain of the Internet of Things (IoT).
Developing the building blocks of IoT from Singapore
Singapore is one of the world's leading countries in information and communications infrastructure with a strong impetus to become the leading smart nation. As such, the country is the Asia Pacific headquarters for Bosch Software Innovations as well as one of the subsidiary's software development centre for the Bosch Group's IoT solutions. In line with Singapore's increasing focus on robotics, for example, Bosch has chosen Singapore as a development location for advanced robotics software capabilities. This development is planned to commence mid-2016, and will focus on the development of connected robotics software and their associated user interface capabilities.
As a strategic member of the Eclipse Foundation, Bosch initiated Vorto – an IoT information model repository project that provides a means for standardizing information about IoT devices. Such a standardization will enable application developers to integrate a broad range of devices and platforms into their solutions without the need for vendor-specific coding. The Eclipse Foundation is an open source community which aims to promote and establish an open platform for IoT. The project team behind Vorto is from the Bosch Software Innovations software development centre in Singapore.
In March 2016, the Bosch Group launched its own cloud for web-based services in Germany. In the Bosch IoT Cloud, the company runs various applications for its connected mobility, connected industries, and connected buildings businesses. The cloud enables Bosch and its partners to offer the Bosch IoT Suite as Platform-as-a-Service (PaaS) and IoT solutions as Software-as-a-Service (SaaS) under stringent data privacy and data security guidelines as stipulated by German law. A second cloud location is currently being implemented in Singapore and is scheduled to start operating in the second half of this year. Furthermore, the development of the marketplace component for the Bosch IoT Cloud is undertaken by the software division's development centre in Singapore, which will also continue to provide innovative components for both the software platform as well as the cloud.
The high-rise urban environment of Singapore also offers interesting opportunities for Bosch: In 2016, the company will implement its first smart building monitoring project in the country, including tracking the operating
condition of elevators within a building for irregularities. As data from sensors are transmitted and analysed by the Bosch IoT Suite software, the system will then help create a safer and more pleasant journey for passengers through the efficient scheduling of lift maintenance before a breakdown occurs. Another similar project involves sensors in washrooms that will enable the dynamic deployment of cleaners according to the needs of each washroom. Based on real-time motion and aroma data, the optimizing and maximizing of cleaning resources results in the enhanced cleanliness of all washrooms within the building and the comfort for their users.
Bosch Group worldwide business outlook for 2016
Following a record year in 2015, the Bosch Group wants to continue its growth trend this year. The leading global supplier of technology and services expects worldwide sales to grow within an exchange rate-adjusted range of 3 to 5 percent in 2016. Speaking at the company's annual press conference in Germany, Bosch CEO Volkmar Denner said: "We plan to grow not only with innovative products, but also with innovative services." In the connectivity business, Bosch focuses on the "3S's": sensors, software, and services. The company is increasingly using connected services to build on its broad basis in the hardware business. As it does so, Bosch benefits not just from its technological diversification, but also from its wide-ranging industry and domain expertise. The newly created Bosch Global Service Solutions division, the recently established Bosch IoT Cloud, as well as the Bosch Smart Home System launched at the start of 2016 contribute to this strategy.
In Asia Pacific, the Bosch Group boosted its sales in 2015 to a total of SGD 29.3 billion (19.2 billion euros), thus registering a nominal growth of 17 percent on a comparable basis (2.8 percent after adjusting for exchange-rate effects). At 27 percent of total Bosch sales revenue, the region's share of sales remained at the
high level of the previous year.
Bosch in Southeast Asia and Singapore
Robert Bosch (South East Asia) Pte Ltd is a regional subsidiary of the Bosch Group, representing the Group's interests in Southeast Asia, where it is currently present in Singapore, Malaysia, Indonesia, Thailand, Philippines, Vietnam, Brunei, Cambodia, Laos and Myanmar. Business operations in the 10 ASEAN countries report to Robert Bosch (SEA) Pte Ltd, located in Singapore. In fiscal 2015, the company generated SGD 224 million in sales in Singapore. As per December 31, 2015, the regional headquarters employed around 920 associates. Bosch has been in Singapore since 1923, active in Automotive Aftermarket, Power Tools, Security Systems, Drive and Control Technology, Packaging Technology, Thermotechnology, as well as Software and Systems Solutions. The Asia Pacific headquarters for the Bosch business divisions of Automotive Aftermarket, Security Systems and Bosch Software Innovations, as well as operations for Corporate Research and Advance Engineering, and Information Technology, are part of Robert Bosch (SEA) Pte Ltd.
Additional Information can be accessed at www.bosch.com.sg,
www.facebook.com/BoschSingapore
About Bosch Group
The Bosch Group is a leading global supplier of technology and services. It employs roughly 375,000 associates worldwide (as of December 31, 2015). The company generated sales of more 70.6 billion euros in 2015. Its operations are divided into four business sectors: Mobility Solutions, Industrial Technology, Consumer Goods, and Energy and Building Technology. The Bosch Group comprises Robert Bosch GmbH and its roughly 440 subsidiaries and regional companies in some 60 countries. Including sales and service partners, Bosch's global manufacturing and sales network covers some 150 countries. The basis for the company's future growth is its innovative strength. Bosch employs 55,800 associates in research and development at roughly 118 locations across the globe. The Bosch Group's strategic objective is to deliver innovations for a connected life. Bosch improves quality of life worldwide with products and services that are innovative and spark enthusiasm. In short, Bosch creates technology that is "Invented for life."
Additional information is available online at www.bosch.com, www.bosch-press.com, twitter.com/BoschPresse