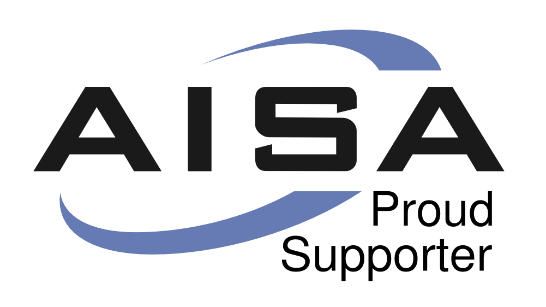 As an inaugural member of AISA's WA Chapter, I appreciate it is important to recognise and thank one of WA's most prominent and hardest working security professionals.  Recognition is often given away lightly – but after 7 years' service and industry leadership, recognition may not seem enough. So he gets a special pair of AISA cufflinks!
Well done to Steve Simpson for his dedication, engagement, expertise and direction to what remains a fast growing, dynamic and critically important industry association.
Since 2007, Steve Simpson has driven the WA Chapter and grown a consistent and quality monthly meeting agenda. And of most note, and with help no doubt, developed a state conference from the humble beginnings of 50 delegates, then100 and now over 200 delegates for what has been established as a staple Perth security professional's event.
Handing over to AISA's 2014 Information Security Professional of the Year, Karen Stone who is an ideal incumbent and members (and new members) should be greatly encouraged AISA has a strong national footprint, coupled with a great chapter alumni and dedicated state committee.
From the My Security Media Team we thank Steve and wish Karen continued success. We are proud to say both have contributed to our channels –
Read Steve's latest article: Cult of the Aware
Read Steve's Profile Interview 2013
Read Karen's profile interview 2015
TV NEWS: WA INFOSEC CONFERENCE GETS COVERAGE
AISA was featured by Perth's Channel 9 News with AISA's CEO Arno Brok  discussing the Cyber Security Skills Shortfall – Check out AISA's CEO Arno Brok interview on the morning of the AISA WA Conference – here
Our 2014 interview with Arno Brok in 2014 here