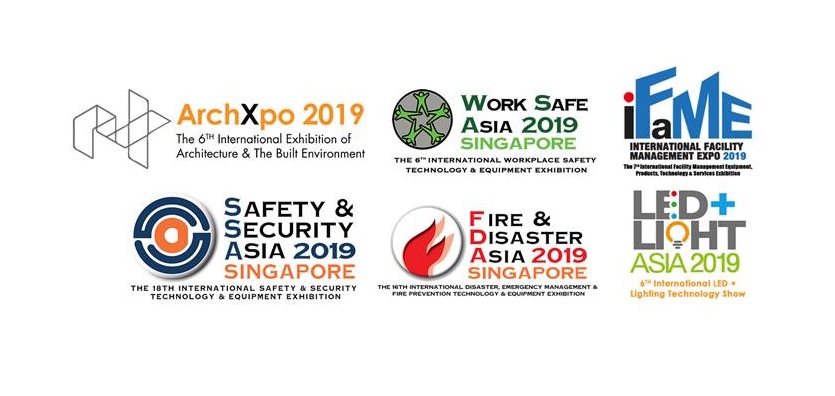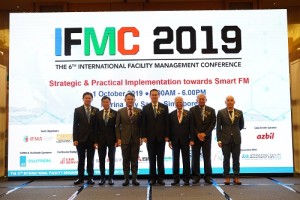 The Architecture and Building Services (ABS) 2019 series officially opened on the 1st of October 2019 by Guest-of-Honour Mr Zaqy Mohamad, Minister of State, Ministry of National Development & Ministry of Manpower, at the Marina Bay Sands Singapore Expo and Convention Centre. This closed on October 3rd, 2019. The extensive and comprehensive three-day platform which presented six key architectural and building services exhibitions and 12 industry conferences was attended by more than 10,500 visitors, conference delegates and industry professionals from the built environment sectors in Singapore and also globally.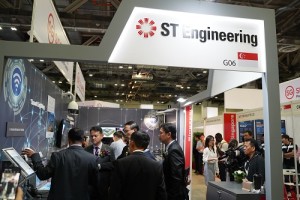 In view of recent developments and announcements of Government policies pertaining to the transformation of Singapore's built environment, ABS 2019 was well timed to cast the spotlight on the various industries of the built environment. ABS 2019 was also an important platform where the Government announced initiatives in response to Singapore's dynamic and ever-changing built environment. This included the launch of the Guide to Smart FM by Minister of State, Mr Zaqy Mohamad at the official opening of ABS 2019, International Facility Management Conference (IFMC) 2019, International Facility Management Expo (iFaME) 2019 and ArchXpo 2019 and the announcement by Guest-of-Honour, Ms Sun Xueling, Senior Parliamentary Secretary, Ministry of Home Affairs & Ministry of National Development, that all government agencies will be required to adopt Outcome-Based Contracts for all new security contracts from 1 May 2020. Senior Parliamentary Secretary, Ms Sun announced this when she launched the Security Industry Conference (SIC) 2019 on 2 October 2019, in conjunction with the Safety & Security Asia (SSA) 2019, Fire & Disaster (FDA) 2019 and Work Safe Asia (WSA) 2019.
The comprehensive platform presented by ABS 2019 spanned 10,000 square metres across three exhibition halls and displayed an array of new products, innovations, technologies and solutions to manage and facilitate transformation of the industries and also addressed issues faced by the various industries brought about by climate change, the call for environmentally sustainable products, as well as the latest Virtual Reality (VR) tools employed by the built environment industries. Visitors also saw the latest products and services which catered to the needs of a Smart Nation.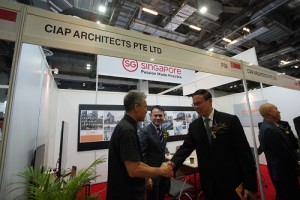 ABS 2019 is driven by six international showcases – iFaME 2019, LED & Light Asia 2019, SSA 2019, FDA 2019, and WSA 2019. All six exhibitions make up a comprehensive and integrated mega platform for all building needs in Singapore and the region, It attracted a wide array of visitors such as conference delegates and key players from various related industries including architects, builders, contractors, developers, engineers, facility managers, government agencies, housing developers, and interior designers. In total, there were 200 exhibitors from 18 countries who took part at the show.
Apart from the 6 exhibitions, ABS 2019 also hosted 12 conferences, workshops and master classes led by industry experts. The conferences were designed to address new developments, trends, challenges and solutions which directly affect the built environment. Some of the topics discussed included key issues facing the built environment industries such as Smart Nation technology, smart facility management, the safety and security of people and buildings, enhancement of fire safety in residential and commercial buildings, as well manpower management.
Talent and innovations were celebrated at two prestigious award ceremonies which aimed at giving due recognition to companies for their innovations and solutions and talented individuals. The two awards were the Singapore Facility Management Awards 2019 and the 12th Merlion Awards 2019.
The winners are as follow:
For Singapore Facility Management Awards 2019:
Best FM Building Owner/Facility Occupier Category:
CapitaLand Commercial Management / CapitaGreen
(Best FM Building Owner/Facility Occupier of the Year 2019)
Gammon Capital (West) Pte Ltd
(Public Private Partnership Commendation Award)
Best FM Service Provider Category:
C&W Services
(Best FM Service Provider of the Year 2019)
ENGIE Services
(Operational Excellence Award)
Best FM Technology Provider Category:
C&W Services
(Best Technology Provider of the Year 2019)
EM Services
(Tech Enabled Operational Excellence Award)
Best FM Environment, Health & Safety Category:
ENGIE Services
(Best FM Environment, Health & Safety Award 2019)
CapitaLand/Ascendas Services
(EHS Building Owner Excellence Award)
KK Women's & Children's Hospital
(EHS Healthcare Excellence Award)
For Merlion Awards 2019:
Gold Award – presented to Certis Technology(PeTER Robot)
Gold Award– presented to Certis Technology (MARK Robot)
Silver Award – presented to We Are Perspective(Titan VMS Kiosk)
Silver Award – presented to Nanyang Polytechnic(FR Multi-Platform Module)
Bronze Award – presented to OneStop Security PlatformSTEP (Security Technology Enabling Platform) Model