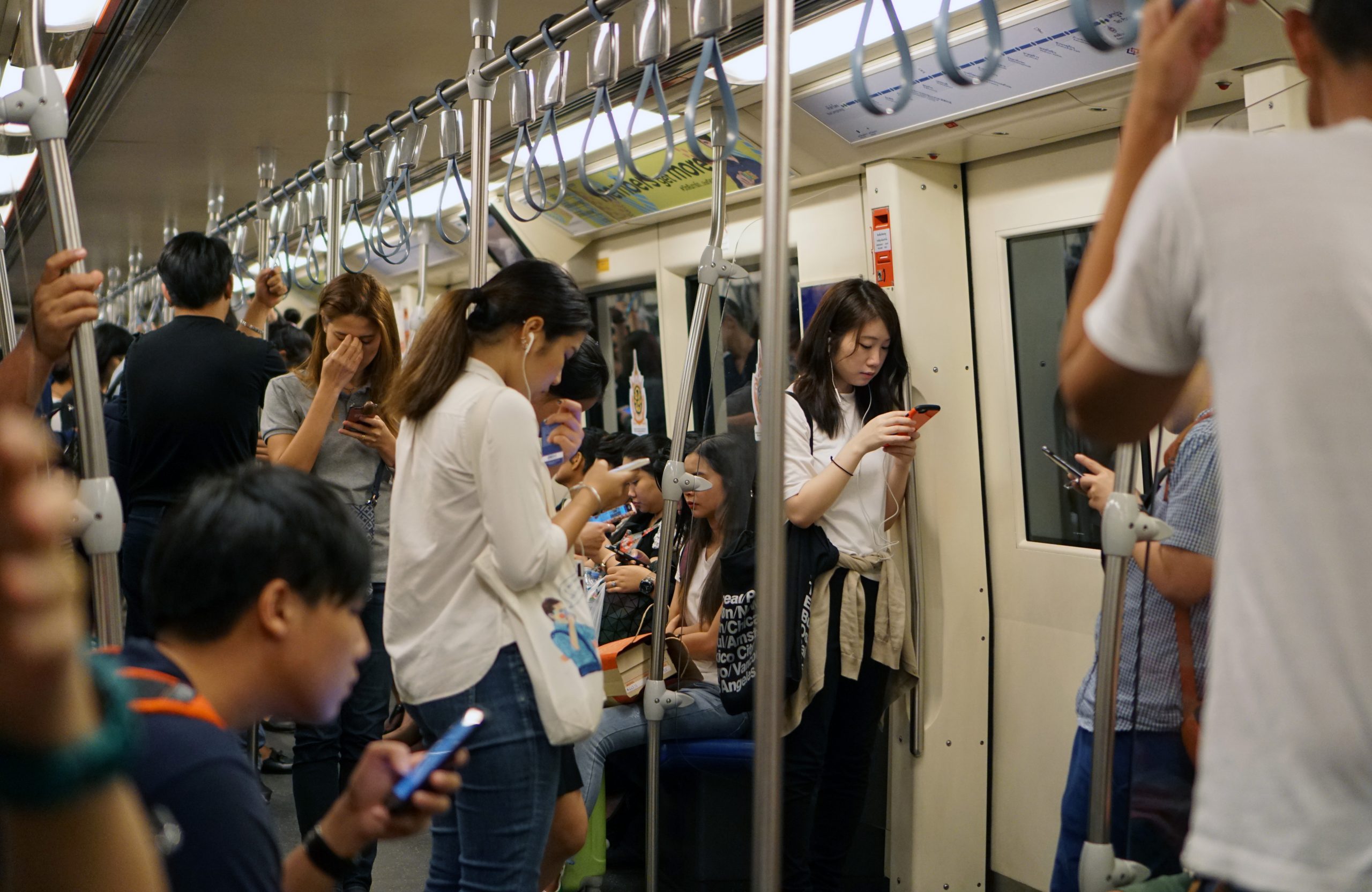 The total mobile service revenue in Thailand is poised to increase at a compound annual growth rate (CAGR) of 6.3% from US$8.9bn in 2021 to US$12.1bn in 2026, mainly supported by increase in 5G subscriptions and rising data average revenue per user (ARPU), according to GlobalData.
An analysis of GlobalData's Thailand Mobile Broadband Forecast Model (Q3-2021) reveals that the mobile voice service revenue is expected to stagnate and register a negligible CAGR of 0.5% over the forecast period, as voice subscriptions slowdown gradually.
Mobile data service revenue on the other hand is expected to grow at a robust CAGR of 10.3% over the same period, driven by projected rise in the adoption of higher average revenue per user (ARPU)-5G subscriptions and growing consumption of mobile data services.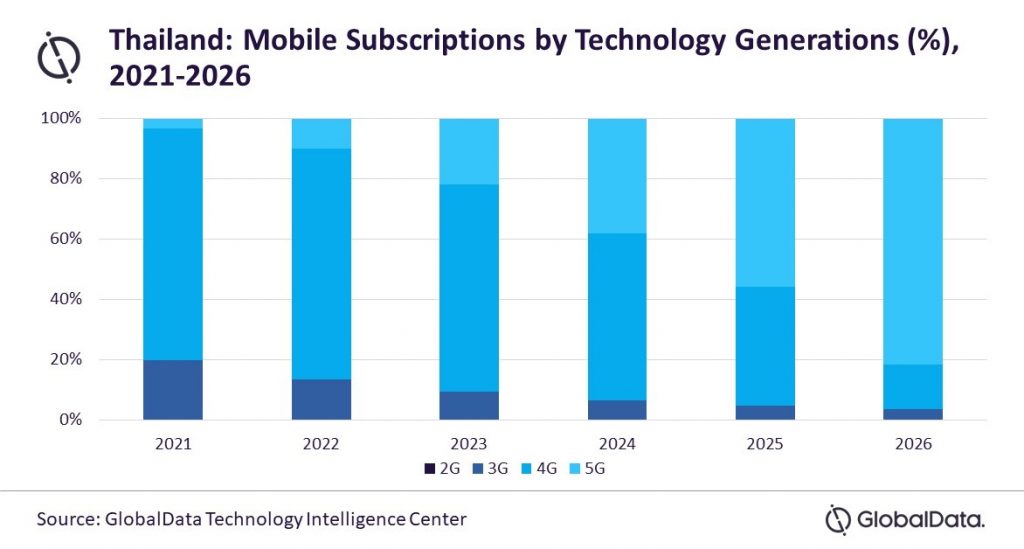 Aasif Iqbal, Telecom Analyst at GlobalData says: "The average monthly mobile data usage is expected to increase drastically from 12.5GB per month in 2021 to around 23.9GB per month in 2026, driven by the growing consumption of high-bandwidth online entertainment and social media content over smartphones."
5G subscriptions will surpass 4G subscriptions in 2025 and go on to account for 81.4% of the total mobile subscriptions share in 2026, supported by 5G network expansion by all major operators including AIS, TOT, Dtac, and True, and an increase in the availability of 5G compatible handsets in the market.
Mr. Iqbal concludes: "Advanced Info Service (AIS) will lead the mobile services market in Thailand in terms of subscriptions in 2021 and will retain its leading position through 2026, supported by strong foothold in both prepaid and postpaid segments. Furthermore, AIS is also focusing on investment in 5G network expansion and maintaining 4G service quality. It plans to spend THB25bn (US$0.8bn) – THB30bn (US$1bn) on capital expenditures to develop 5G leadership, improve 4G quality, and invest in digital and enterprise service platforms.