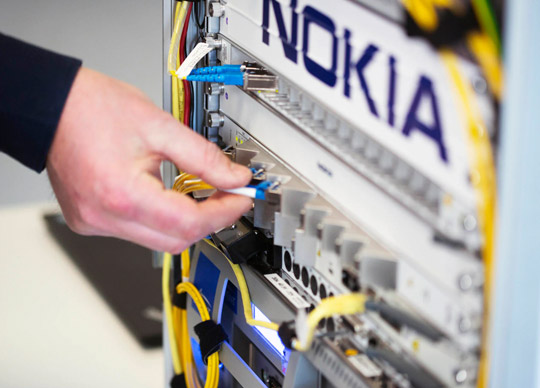 Businesses are gaining a competitive edge by preparing for 5G integration. Next-generation network adoption is changing the landscape and impacting application development for the Internet of Things (IoT) as well as Industrial Internet penetration in unprecedented ways. The value of 5G goes beyond just faster internet. With everything being connected, it will become a major force in facilitating new products and services to emerge in every industry. According to the research from ResearchAndMarkets.com, the Asia Pacific 5G enterprise market will grow by 38.7% annually with a total addressable market cap of $129.9 billion over 2022-2031 with 2021 as the base year.
VNU Asia Pacific is launching 'BYOND MOBILE' from 28-29 September 2022 at Samyan Mitrtown Hall, Bangkok to set a platform for the networked economy of the future.
The two-day conference and exhibition will bring together business leaders from Health, Agriculture, Manufacturing, Smart City and Future Mobility with strategy experts from the Internet, Mobile Communications, and IT sectors.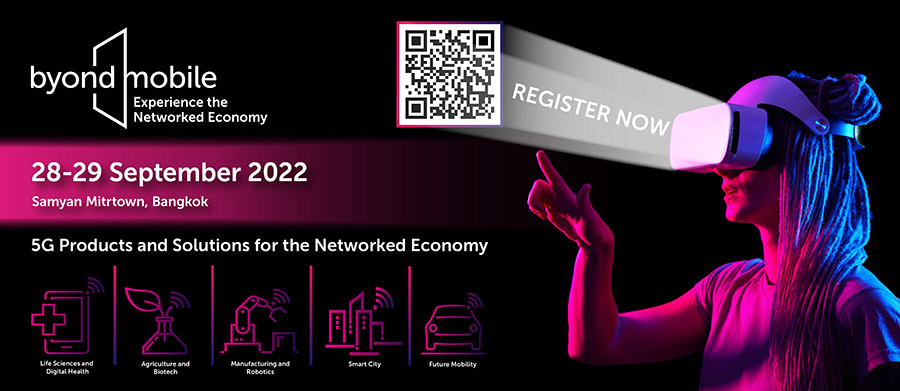 TOP 5G PIONEER BRANDS AND PROMISING START-UPS UNDER ONE ROOF

The 5G exhibition will feature leading blue-chip companies as well as promising start-ups drawn from the whole technology stack. On 3,000 sqm BYOND MOBILE will showcase 5G products and solutions from 50+ leading brands. Focused areas include from mobile network and cloud solutions, cyber-security, and robotics, as well as the latest in machine learning and AI.
Launch Partner Nokia states: 'In the Nokia booth, we will showcase demos of our 5G and other technology solutions for the mobile networks, cloud and network services, and network infrastructure. We will also look at the new opportunities that 5G will bring to the Enterprise industry sector in logistics, manufacturing, transport and energy, addressing many of the critical network innovation, and leveraging on the real-world experience from Nokia's more than 485 private wireless networks.'
THE UNITED KINGDOM AND THAILAND: TOP FOCUS COUNTRIES 
The UK Pavilion is organized by the British Embassy Bangkok on behalf of the UK's Government Department for International Trade. The exhibitors: Air for Life (Health Technology), Albeego (Broadband Solution), AstraZeneca (Digital Health Solution), Awen Collective (Cybersecurity), British Telecoms (Telecommunications), Electronic Media Services (Connectivity Solutions) and Graphcore (Semiconductor) will show their latest 5G products and services.
From Thailand not only established 5G brands like True and RV Connex (Cybersecurity) but also disrupting start-ups and SME's such as 5G Catalyst Technologies (Smart City Solutions), Data Wow (Data/App Development), Obodroid/Obotrons (Robotics), Piramid Solutions (IoT Connectivity), Planet Cloud (Smart Pole/Smart City), Rohde & Schwarz (5G Testing & Measurement) and Supernap (Data Centre) will present their 5G innovations.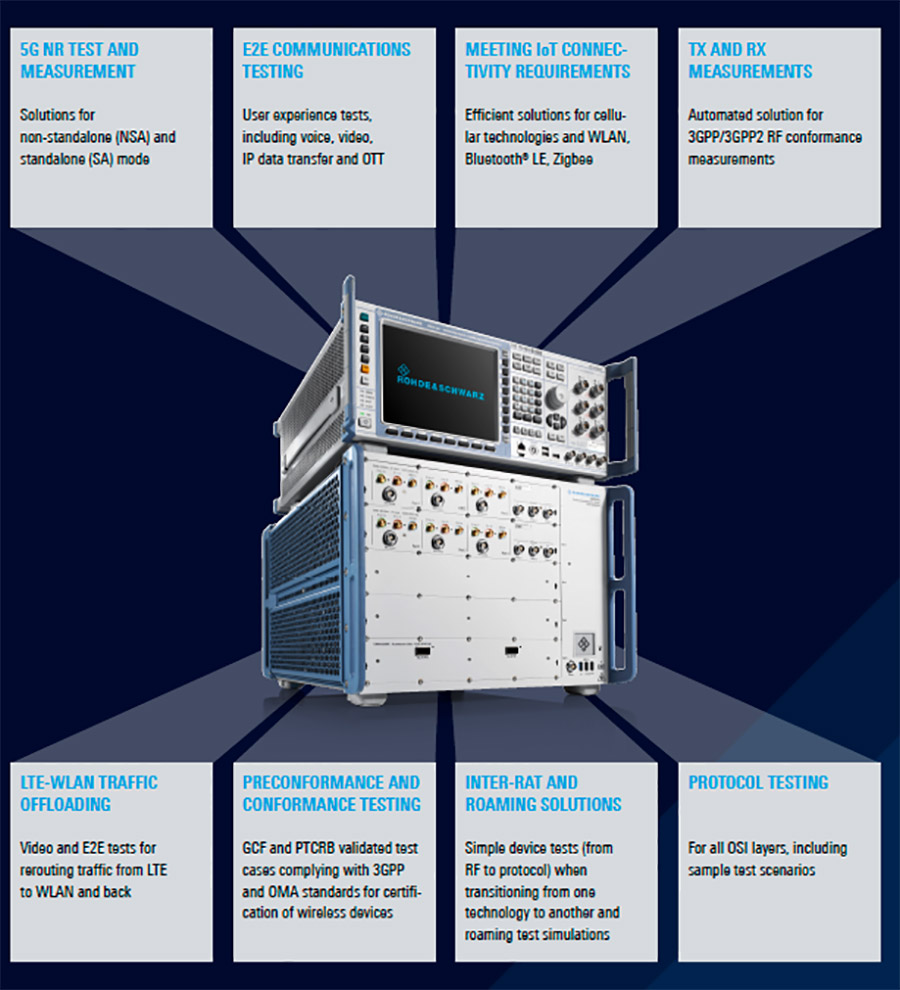 CONSULT AND CONNECT WITH THE 5G INDUSTRY ASSOCIATIONS
Government associations as the Department of International Trade Promotion, the Ministry of Commerce, Thailand (DITP), the Digital Economy Promotion Agency (DEPA) and Thailand's National Electronics and Computer Technology Center (NECTEC) will exhibit at BYOND MOBILE. Trade associations as the Artificial Intelligence Entrepreneur Association of Thailand (AIEAT), the Thai Automation and Robotics Association (TARA) and the Manufacturing Automation and Robotics Academy (MARA) will show their latest inventions.
5G CONFERENCE HIGHLIGHTS
The Thought Leader Arena in the main hall presents 40+ thought leaders within keynote speeches, fireside chats and panel discussions. At the end of the first day, qualified startups will live pitch their solutions in front of a top-class jury in the Start Up Challenge. In the Deep Dive Hub in the adjoining breakout room visitors gain deep knowledge insights through master classes and product demonstrations from companies and associations.
Status of the 5G Economy in Thailand

Dr. Supakorn Siddhichai, EVP Digital Technology and Innovation Development, DEPA

5G the Game Changer

Tawatchai Lerksumrand, Deputy Director, Mobile

Business and 5G Service Innovation, True Corporation

The Status of Tech in SEA

Amarit (Aim) Charoenphan, Angel Investor | Advisor | VC | Techstars Community All-Stars

The Industrial Metaverse

Ajay Sharma, Country Director, Nokia Thailand and Cambodia

How Urban Data Platforms revolutionize Smart Cities

Shannon Kalayanamitr, CEO & Founder, 5G Catalyst Technologies

5G Connectivity and the Future of Mobility

Roland Bock, Global Director Advanced Development – Enabling Technologies, Continental

A playbook for Accelerating 5G in SEA

Thomas Sennhauser, CT and Business LEAD APJ, Intel Corporation

Connected world: An Evolution in Connectivity Beyond the 5G Revolution

Igor Maurell, President, Ericsson Thailand

5G vision: Life in 2030

Dr. Mike Short, Chief Scientific Adviser, Department for International Trade, UK
For more information, visit https://byondmobile.asia/ and register now to get your free entry ticket at https://eventpassinsight.co/el/to/S03WM