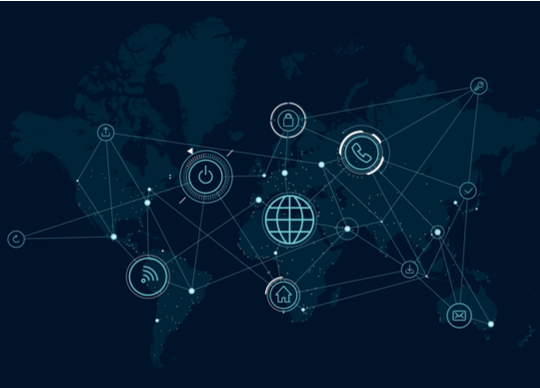 Geo Connect Asia has closed for 2022 following a two-day run at Marina Bay Sands Expo & Convention Centre in Singapore on 1st and 2nd June 2022.
Organised by Montgomery Asia, GCA 2022 was a highlight of the recent resumption of large face-to-face business events and met the sourcing and networking needs of close to 2,000 geospatial professionals from a record 36 countries. Over 40 exhibitors from 14 countries showcased their latest technology at the exhibition, and 79 prominent speakers and moderators spurred robust discussions on the application of geospatial technology across multiple industry verticals.
Guest-of-Honour Mr Edwin Tong SC, Minister for Culture, Community and Youth and Second Minister for Law delivered the opening address at the opening ceremony. Minister Tong also toured the exhibition showground, including the 12 companies comprising the Singapore Pavilion, led by SGTech.
In his speech, Minister Tong said: "Geospatial development is an important dimension of our Smart Nation initiative, and we have developed a Geospatial Masterplan to guide the development and adoption of geospatial solutions. In the public sector, we have been using geospatial solutions to make better decisions, helping to create impact not just in the commercial world, but also making a visible difference on the social sector and making a visible impact on social value."
A highlight of the opening ceremony was the signing of a Memorandum of Understanding (MoU) between the Singapore Land Authority (SLA) and the Real Estate Developers' Association of Singapore (REDAS). Signed by Mr Colin Low, Chief Executive of SLA, and Mr Chia Ngiang Hong, President of REDAS, and witnessed by Minister Tong, the MoU aims to fortify collaboration between the two organisations to promote awareness of geospatial technologies and organise joint events and capability-development programmes to address challenges faced by the real estate and related industries.
In his Industry Address, Mr Colin Low said: "The value of geospatial is more apparent than ever before. By coming together as a geospatial ecosystem, I believe our co-innovations and our partnerships will collectively shape the next bound of our common geospatial future. I hope this conference will allow you the space and time to reflect and exchange ideas on how we can bring forward geospatial development in the coming months and years."
GCA 2022 was organised alongside its two complementary industry events – Digital Construction Asia (DCA) and Unmanned Aerial Vehicle (UAV) Asia, and was well-supported by over 60 trade organisations, associations and government agencies, including the Construction Industry Joint Committee (CIJC), GovTech Singapore (GovTech), Economic Development Board (EDB), Infocomm Media Development Authority (IMDA), National Parks Board (NParks) and Singapore Tourism Board (STB). Strategic Partners of GCA 2022 included the SLA, SLA's Geospatial Industry Centre, GeoWorks, and SGTech.
The GCA 2022 Conference, Expert Stage and Tech Talk programmes saw robust knowledge sharing on topics such as opportunities in the metaverse; smart construction using Building Information Modelling (BIM) for Integrated Digital Delivery (IDD); biodiversity and the greening of communities; earth observation and satellite technology advancements; drone-based business solutions; as well as the latest technology for capturing, surveying and mapping subsurface utilities; among many others.
Dr Jon Lee, Founder and Chief Executive Officer of VIZZIO Technologies, said, "We are delighted to have had the opportunity to present the world's largest digital twin of a country – Singapore – to Geo Connect Asia 2022's Guest-of-Honour and members of ASEAN's geospatial community at the event."
"Having the ability to update 3D models of cities regularly based on new imagery from satellites is crucial to business propositions. This level of recency was unheard of until now. We are proud to have pioneered an innovative way to turn 2D satellite images into 3D semantic models of buildings and cities, a game-changer for city planning, real estate, energy and utilities, training, security, defence and simulation."
Rupert Owen, Co-Founder of Geo Connect Asia, said, "We are delighted to have witnessed two full days of packed exhibition and conference halls, as Geo Connect Asia has enhanced its position as the region's leading geospatial technology event. Delegates and show visitors had the opportunity to mix deep dive sessions on the digital underground and Tech Talks through to the thought leadership-focused main conference, titled, 'Imagination meets reality: placing geospatial solutions at the heart of decision-making'."
"The success of this year's edition was also made possible by our stellar line-up of sponsors and partners. On behalf of my partners at Montgomery Asia, I would like to extend our heartfelt thanks to our Platinum Sponsor Trimble, Silver Sponsor Planet, and event sponsors AECOM, IBM, Screening Eagle, Synspective and all exhibitors for their generous support."
GCA is set to return on 15th & 16th March 2023 with full focus on a face-to-face show format, featuring more hands-on opportunities for visitors to experience different elements, modules and applications of geospatial data. GCA 2023 will also see the launch of a dedicated UAV-focused industry show, Drones Asia, covering an entire hall with several on-site showcases of drones, cameras, launch & recovery systems, and sensors, as well as the latest technology for satellite & remote sensing, launch & recovery systems, surveillance & reconnaissance, and training & simulation.