Adopting digital transformation strategies across the entire organization is vital for operators to achieve agility, deliver real-time digital services in line with customer demands and long-term competitiveness, according to GlobalData.
The company's report 'Competitive Landscape Assessment – Digital Transformation Platforms', reveals that digital transformation platforms allow operators to gain new digital business revenues by enabling capabilities such as real-time partner/customer management and user-selected channel interactions.
Ron Westfall, Research Director for Service Provider Infrastructure at GlobalData, comments: "Without a comprehensive strategy, digital transformation becomes exceedingly difficult and operator attempts to execute digital transformation only across parts of the organization, end in failure."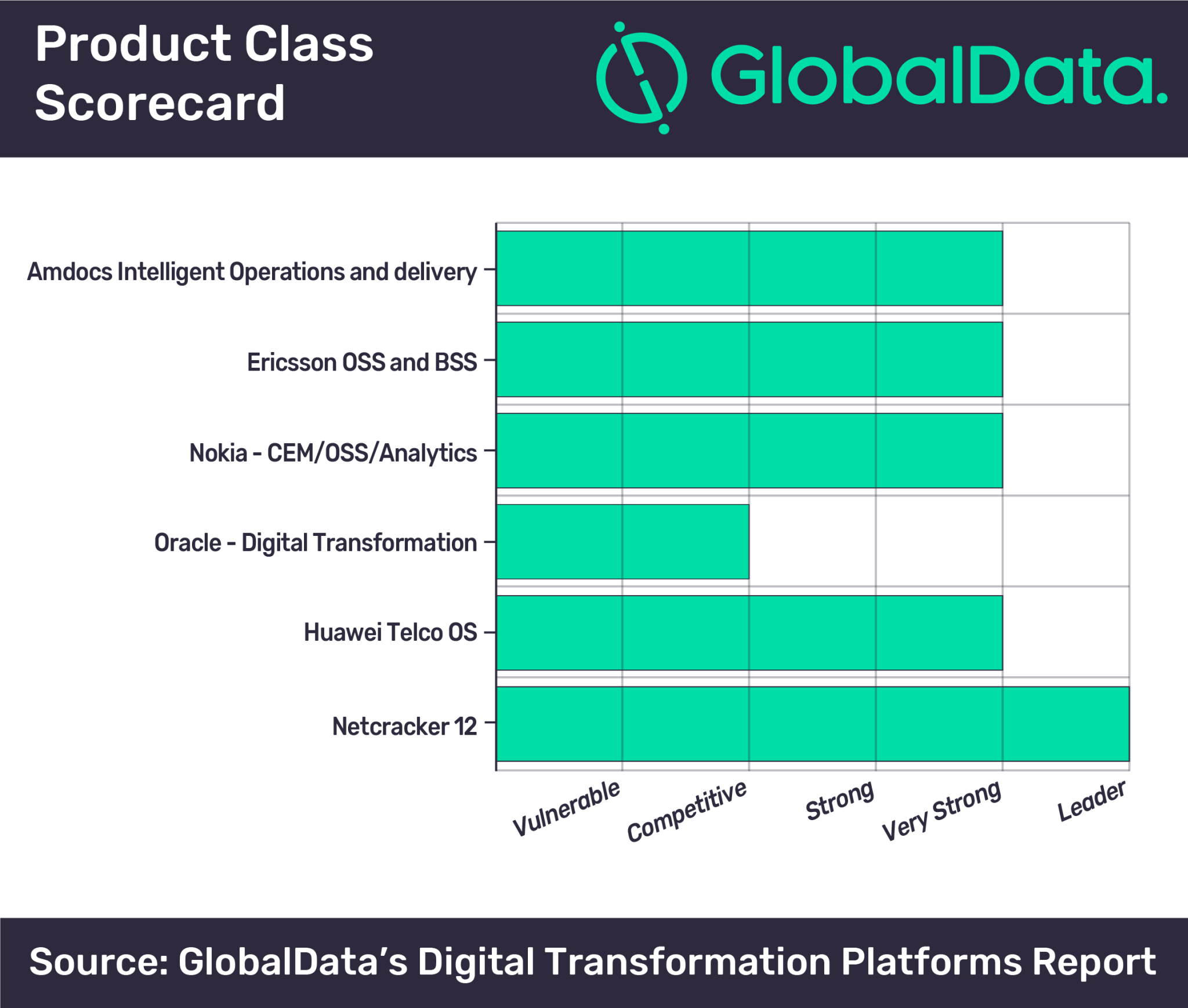 Operators, on their part, are struggling with the challenge of overcoming cultural resistance to digital transformation. This includes convincing employees to adopt digital transformation without fearing for their jobs, as well as facilitating collaboration across organizational silos.
GlobalData suggests that operators should adopt digital transformation platforms to deliver consistent, omnichannel customer experiences as they counter growing threats from emerging competitors, such as MVNOs, OTT substitute networks, and web-scale digital brands.
Westfall adds: "The top management must therefore develop and coordinate their digital transformation plans to ensure organization-wide acceptance and reduce cultural resistance and organizational barriers."
Major suppliers must develop and deliver comprehensive cloud platforms that meet operator demands including DevOps-enabled software development collaboration and TM Forum Digital Maturity Model tools to usher in digital transformation across the organization.
To streamline the complex digital transformation process, top-tier vendors should respond with pre-integration and bundling of full-stack OSS and BSS products with orchestration and management platforms.
Westfall concludes: "Operators pursuing digital transformation strategies must factor in the breadth and comprehensiveness of vendor digital transformation portfolio offerings. Of particular importance are their orchestration, analytics and OSS/BSS products, i.e., in accelerating and easing the integration and scaling of the 5G, IoT, and cloud aspects of digital commerce models."
About GlobalData's Competitive Landscape Assessment
The GlobalData Competitive Landscape Assessment offers comprehensive information and understanding of the key global telecom technology and services markets such as Digital Transformation Platforms. The Competitive Landscape Assessment augments strategic and tactical decision-making and by analyzing the essential market trends driving the Digital Transformation Platforms market. Additionally, the Assessment identifies the key players, enabling agile responses to operator top buying criteria and competitor tactics. This ensures long-term competitive success in the rapidly evolving and increasingly competitive Transformation Platforms market.
For further information or to subscribe, please visit www.globaldata.com/technology.
About GlobalData
4,000 of the world's largest companies, including over 70% of FTSE 100 and 60% of Fortune 100 companies, make timelier and better business decisions thanks to GlobalData's unique data, expert analysis and innovative solutions, all in one platform. GlobalData's mission is to help our clients decode the future to be more successful and innovative across a range of industries, including the healthcare, consumer, retail, financial, technology and professional services sectors.